City life
Coventry has flourished into a student community with clubs, events and social spaces designed with students in mind. After a day of shopping, studying, or sightseeing, our city-based campus is ideally located in the heart of Coventry so you can take full advantage of city living. Many of your favourite places and plenty of shops will be just a short walk away.
Shopping
Coventry is a popular shopping destination, with retail parks in and around the city. In the city, West Orchards and the Lower Precinct Shopping Centre home your high street favourites and independent retailers. If you're looking for a bargain, Coventry has one of the most successful markets in the country, where you can find many hidden gems. Just outside the city centre, FarGo is an artistic industrial space, where you will discover over 40 independent businesses.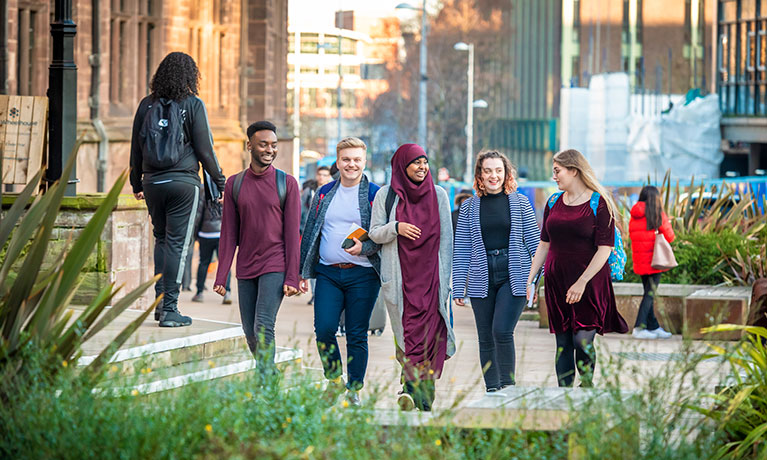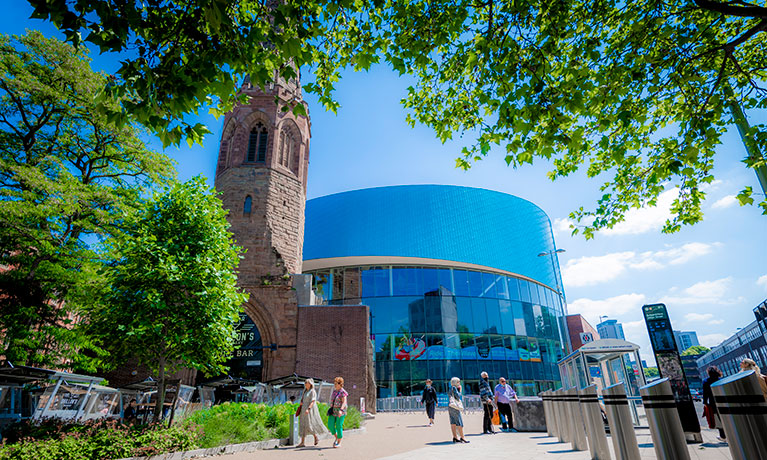 Sport
Coventry Building Society Arena is home to Premiership rugby union club Wasps, while Coventry RFC, our Championship team, plays at Butts Park Arena. The city is also home to Coventry City Football Club, Coventry Blaze, a top-tier ice hockey team, and semi-pro rugby league club, the Bears. We also have an award-winning indoor waterpark in the heart of the city, The Wave, which includes fitness and spa areas.
Food
Cathedral Lanes is a popular dining quarter, with restaurants such as Bistrot Pierre, Las Iguanas, Wagamama's and Zizzi's. In FarGo Village, you'll find several independent restaurants serving delicious artisan treats, including fresh baked goods, vegan snacks and international delicacies. West Orchards' new food court offers some fast-food favourites too. Popular bars in the heart of the city serving up creative cocktails include the Cosy Club, Las Iguanas and The Botanist.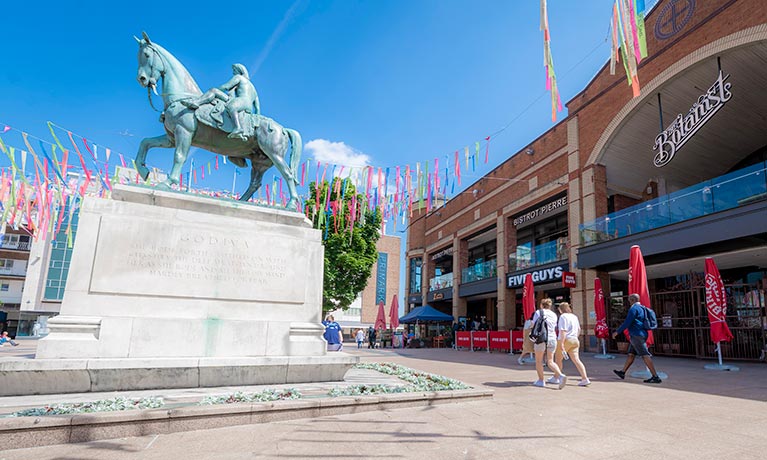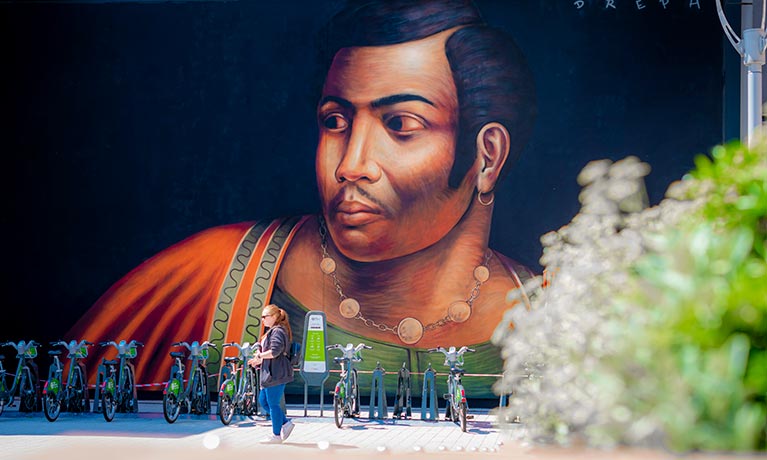 Arts and culture
Opposite our university is the famous Coventry Cathedral and the ruins of the old cathedral. In the winter, an ice rink is put inside the iconic ruins so you can skate among them. For fans of art and history, there are 12 museums and five theatres nearby, alongside the prestigious FarGo village. FarGo is an artistic industrial space, just outside the city centre, designed exclusively for creative, independent businesses and like-minded visitors.
Central location
It's estimated that 75 per cent of England is within a two-hour drive of Coventry, and the central Midlands location means most major transport routes pass through Coventry. Coventry's mainline station has trains that can take you to London in an hour, Birmingham in 30 minutes and Oxford in just under an hour. Closer to home, students love to visit Shakespeare's birthplace in Stratford-upon-Avon and the picturesque Royal Leamington Spa.