Contact FutureLets
Please note that until lockdown is eased by the UK Government due to Covid-19, the FutureLets office will remain closed. Our staff are still available to contact.
The FutureLets Accommodation Team
If you have any questions regarding your student accommodation then please contact us:
For University Halls enquiries email: unihalls@futurelets.co.uk
For Private Accommodation enquiries email: enquiries@futurelets.co.uk
For all enquiries phone: 02476 158 158
Alternatively, you can visit the Futurelets Reception Desk in the Charles Ward building 145, Monday to Friday 8.30am - 6.00pm (Excluding Public Holidays).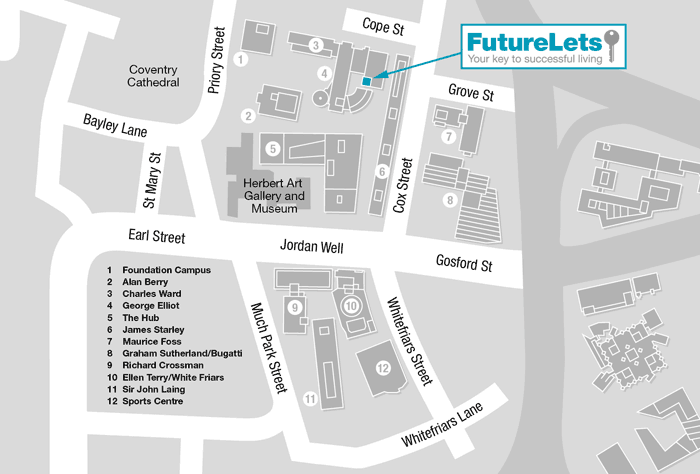 FutureLets is the trading name of The FutureLets Ltd, a company registered in England, under company number 09136328, wholly owned by Coventry University Enterprises Ltd