Contact FutureLets
Please note - due to system upgrades, students applying for January 2022 may experience a delay in being able to apply for accommodation after making Coventry their Firm (first) choice.
Please allow up to 72hrs after making this change before reporting an issue to the accommodation team.
Thank you for your understanding.
The FutureLets Accommodation Team
If you have any questions regarding your student accommodation then please contact us:
For University Halls enquiries email: unihalls@futurelets.co.uk
For Private Accommodation enquiries email: enquiries@futurelets.co.uk
For all enquiries phone: 02476 158 158
Alternatively, you can visit the Futurelets Reception Desk in the Charles Ward building 145, Monday to Friday 8:30am - 5:00pm (Excluding Public Holidays).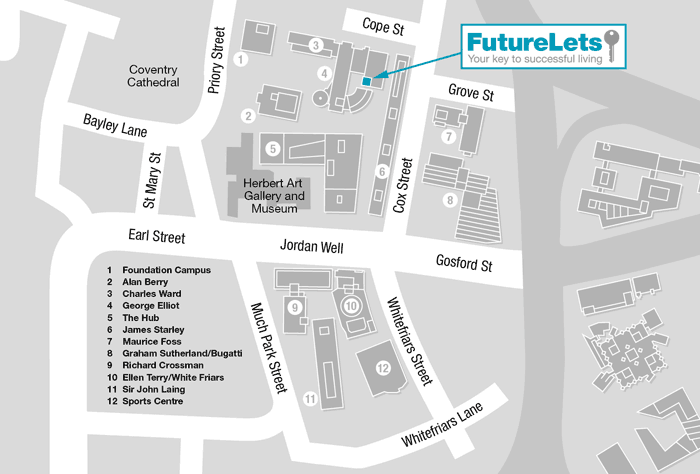 FutureLets is the trading name of The FutureLets Ltd, a company registered in England, under company number 09136328, wholly owned by Coventry University Enterprises Ltd