The International Year One (IY1) is aimed at students with an IELTS score of 5.5 or above, who can demonstrate a stronger academic and English ability compared to the International Foundation Year study route, but do not yet have the academic grades and/or English level to start the first year of a bachelor's degree.
Designed to combine elements of foundation study with undergraduate Year 1 learning, the IY1 will allow you to fast track your entry directly into Year 2 at Coventry University. By adopting this progression route, you will be able to accelerate your learning and complete your undergraduate study in three years.
Choose your study route
The IY1 study route offers a concentrated language and skills modules, along with four subject-specific modules, to help you meet the entry requirements for Year 2 of your progression degree.
The IY1 aims to build up the relevant skills for your degree, help you take a critical approach, reflect on your learning, and organise your studies to be an independent learner. You will study five modules – one language and skills module and four subject-specific modules. The language module builds on your previous experience to expand and enhance your grammatical accuracy, vocabulary range and fluency of expression.
The four subject-specific modules are tailored to provide fundamental knowledge of your subject area – either Accounting and Finance or Business – enabling you to progress onto Year 2 of your chosen undergraduate degree.
Study in Coventry or London
For IY1 routes you are currently able to study in either Coventry or London.
Our Coventry campus locations are in the heart of a vibrant city with more than 50,000 students from more than 130 countries, whereas our North Greenwich campus in London is right next to the world renowned O2 arena and entertainment complex with innovative architectural surroundings.
Student support
Whether you're studying at our Coventry or London campus locations, you can request or be referred to a student success coach during your IPP study route as early as day one. Your coach can support you in managing your studies, ensure you have access to services you need, help you to develop transferable lifelong skills, assist you in building up your experience, or even pair you up with a peer mentor for moral support and tips on daily student life..
Meet our student support team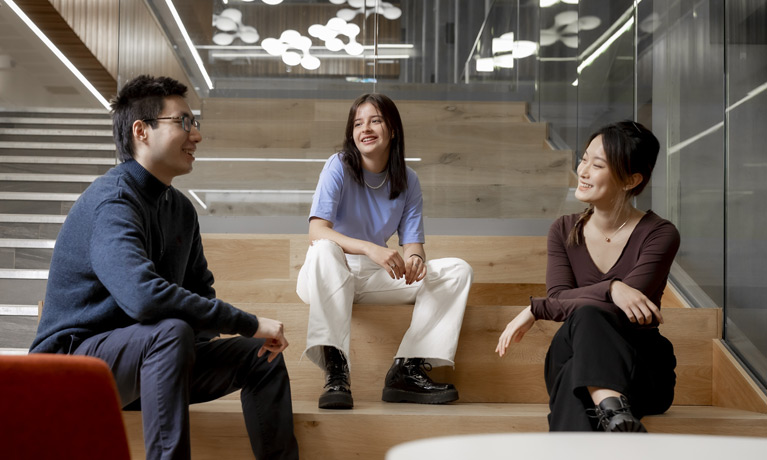 International Pathways Programme links