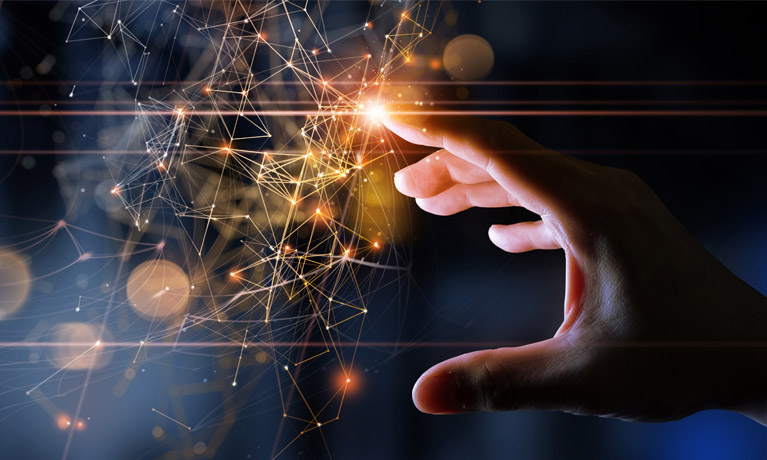 ---
Wednesday 28 June 2023
10:30 AM - 12:30 PM
Location
Cost
Running once a semester, Nano Conferences are a series of bite-sized, convenient, online sessions that share educational practices to enhance the student experience. This year, Nano #6 has taken on a digital theme, exploring artificial intelligence in different contexts.
The conference includes six presentations lasting only 15 minutes each, showcasing staff and student insights from a variety of disciplines and settings across the Coventry University Group, as well as external speakers.
Agenda and speakers
10:30am Welcome - Academic Enhancement and Professional Development Team
10:45am Presentation 1 - Exploring the Potential of Digital Identities (Avatars) and AI: a look into the future of healthcare education and beyond
Abigail Green

Assistant professor in healthcare simulation, Abigail has led global innovative virtual simulated placements (VSPs) for nursing and midwifery learners, bringing together learners in a virtual space across continents. Her areas of interest and research within the design of healthcare simulation include sustainability, scalability, equality, diversity, VSPs and interprofessional education.

Sam Clark

Sam is an Assistant Professor within the Coventry University simulation team. He is an adult nurse with over 20 years of combined experience in healthcare and HEI. Sam's main role within the simulation team is developing, evaluating, improving, and expanding Virtual Simulated Placement (VSPs), utilising a wide range of IT software programmes.

Rija Bobby

Rija is an Assistant Professor in Nursing and Midwifery with over 2 decades of experience in healthcare. She played a key role in the initial planning and facilitation of virtual simulated placements within the BSc Adult Nursing Blended Course. Rija is very excited about using diverse pedagogic approaches in learning and has a keen interest in developing authentic assessments.
11:00am Presentation 2 - AI Tools at Coventry University: exploring the past, embracing the present, and envisioning the future
David Ashworth

Dave Ashworth is a Senior Education Technologist with a focus on emergent technologies, including AI, to enhance learning experiences. Drawing on his extensive background in edtech innovation, he aims to bridge visionary ideas with practical solutions. Dave is committed to inspiring educators and playing an active role in shaping the future of education.
11:15am Presentation 3 - Exploiting Generative Artificial Intelligence to Develop Students' Assessment Literacy
Faye Mitchell

The archetypal techno-nerd, Faye is never knowingly without at least 3 computers around her. Passionate about computer science education, she started teaching computing to her classmates in secondary school, and by now has taught in most areas of computing. Her particular interests are AI, cybersecurity, Linux, and IT management. Faye is Head of the School of Computing, Mathematics and Data Science.
11:30 – 11:40am Break
11:40am Presentation 4 - Employing Mayer's Multimedia Principles for Effective Online Teaching
Dan Williams

Programme Leader and Senior Lecturer Post 14 Initial Teacher Education at the University of Derby, Dan is an evidence-informed practitioner passionate about learning and development. He is currently leading an outstanding further education and skills teacher training provision with over 200 trainees annually.
11:55am Presentation 5 - Foster Future Marketers' AI Competence via Ethical Learning Practices by Students Today
Dan Zhang

Dr Dan Zhang specialises in teaching marketing technology and analytics at Coventry University. His current research interest is marketing in the Web3 context. Before his academic career, he worked for a few of the world's leading media brands on the digital business development and content creation fronts.
12:10pm Presentation 6 - What Students Want!
Zach Featherstone

Zach is an Engagement Manager at Coventry University Students' Union and former student of Coventry University's Faculty of Business and Law.
12:25pm Closing - Academic Enhancement and Professional Development Team
Enquiries
For enquiries please contact Brinder Rajpal