The 6th International Dance and Somatic Practices Conference 2023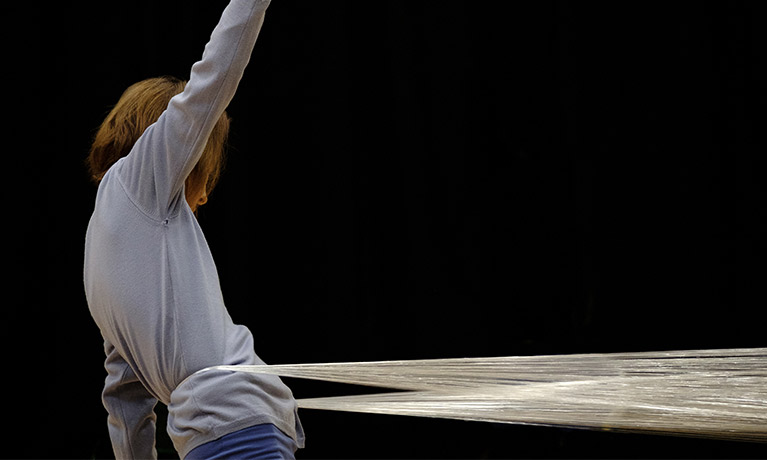 ---
Thursday 13 July 2023 to Sunday 16 July 2023
Event details
Image credit: Christian Kipp
Reconnections: looking back, moving forward, enacting change
Event Description
The Dance and Somatic Practices conference will take place at the Centre for Dance Research in Coventry, UK Friday 14th to Sunday 16th July 2023 with pre conference events to be confirmed for those arriving in Coventry on Thursday 13th July. The conference will be in person and include paper presentations, practice research sharings, workshops and more from the international somatic community. There will be online offerings as part of the conference.
The conference invites practitioners, dance artists and scholars from a range of somatic practices and disciplines to debate and share investigations in the field of somatic informed movement practices. The conference will take place in-person with the opportunity to present and attend online.
The conference offers a space to collectively engage with themes pertinent to the field of somatic practices internationally and to consider recent world events and concerns such as COVID-19, social justice and the climate emergency. Historically, the Dance and Somatic Practices conference has been a moment for all areas of practice, research and other modes of somatic enquiry to meet and share experience, knowledge and connect. This year we have recognised a need and desire in the wider somatic community to gather together in this way again. Welcoming different perspectives from the ever enrichening field, we also want to acknowledge, celebrate and honour who and what has come before, to reflect on what has happened in recent years and to collectively explore current and future priorities for our community.
Presenters will, through somatic movement and enquiry, engage with the following questions:
What do you consider are key topics of enquiry in the field today?
What do you consider are the pressing questions that will need to be addressed into the future?
What do you consider are the emerging topics of enquiry and how are these supported by the legacies in the field?
How do you imagine we might we continue to develop sustainable formats for somatic practice and research, whether through conference, journals or other modalities?
What, in your opinion, has been missed in our explorations of somatics so far?
Themes and perspectives explored at the conference cover but are not limited to:
screendance; dance science; spirituality; body and environment; social justice; climate emergency; pedagogy and performance; politics and trauma; embodiment; ethics; care; technology; and non-Western perspectives.
Conference Committee
The conference is convened by the editors of the Journal of Dance & Somatic Practices: Natalie Garrett Brown; Eugenia S. Kim; Marie-Louise Crawley; and Lily Hayward-Smith.
Also joining the committee are: JDSP Editorial Manager Kathryn Stamp; C-DaRE PGR and Editorial Assistant Louisa Petts; and JDSP Board Member Malaika Sarco-Thomas. Proposals will be reviewed anonymously by the conference committee.
The Programme
We are very excited to announce the programme for this year's conference, which is full of very rich offerings from local, national and international presenters sharing their work and research in relation to the themes of the conference. There are a number of parallel sessions taking place including paper panels, group discussions and workshops. Online attendees will be able to join most of the sessions via Zoom and there are a number of online only panels and workshops on offer as well as moments to gather as an online conference community. All specific details for this will be shared in due course.
Click here to view the full schedule timetable. All of the details for each session can be found in the full programme guide here: https://sites.google.com/view/dspconference2023/guide (all sessions are subject to change).
Registration
The conference is now closed for bookings for in person and online attendance.
Conference Fees
Please note that conference fees will apply for presenters. Where institutional support or other funding is not available and for those on a lower income, lower fees will apply.
| | |
| --- | --- |
| In person Attendance | Online Attendance |
| Rates from 14th June 2023 | Rates from 14th June 2023 |
| Full conference - £200 | Full conference - £100 |
| Full conference concession* - £165 | Full conference concession* - £82.50 |
| Daily full rate - £80 | Daily full rate - £40 |
| Daily rate concession* - £70 | Daily rate concession* - £35 |
| *Concession rates apply to students and those not in full time employment | *Concession rates apply to students and those not in full time employment |
Accommodation
Coventry University campus accommodation. Contact: unihalls@futurelets.co.uk or T: 024 76 158 158. They currently have en suite rooms/studios ranging from £30-40, subject to availability, at Godiva Place Area Details (futurelets.co.uk) and Bishop Gate Area Details (futurelets.co.uk).
Coventry Serviced Apartments:
These links include a conference discount.
Old County Court, 37 Bayley Lane, Coventry, CV1 5RN
https://bookings.hopsoftware.com/property/old-county-court/rateplan/conftfl?promoCode=conftfl
Belgrade Plaza, Sava House, Upper Well St, Coventry CV1 4FJ
https://bookings.hopsoftware.com/property/belgrade-plaza-serviced-apartments/rateplan/conftfl?promoCode=conftfl
There are also several hotels nearby:
The Telegraph Hotel
157 Corporation Street, Coventry, CV1 1GU
https://www.telegraph-hotel.com/
Premier Inn
Coventry City Centre (Belgrade Plaza), Bond Street, Coventry CV1 4AH
https://www.premierinn.com/gb/en/hotels/england/west-midlands/coventry/coventry-city-centre-belgrade-plaza.html
Coventry City Centre (Earlsdon Park), 53 Butts Road, Coventry CV1 3BH
https://www.premierinn.com/gb/en/hotels/england/west-midlands/coventry/coventry-city-centre-earlsdon-park.html
Ibis
Coventry City Centre, Mile Lane, CV1 2LN
Please note, there is a 10% discount available for this site. Please contact Kathryn Stamp (ad6869@coventry.ac.uk) before purchase for a discount code.
https://all.accor.com/hotel/2793/index.en.shtml?utm_campaign=seo+maps&utm_medium=seo+maps&utm_source=google+Maps
Travelodge
Travelodge Coventry Binley is just a 10-minute drive away from the University and is a fantastic budget-friendly option for delegates with room rates from just £37.99. All standard double rooms feature a comfy king-size bed, and early booking is recommended to secure the best rates.
There are also many hotels outside of the city centre.
For any additional information you may require, please contact jdsp@coventry.ac.uk.
The International Dance and Somatic Practices Conference works alongside the Journal of Dance and Somatic Practices. Click the button to read recent issues.