Inaugural Lecture: Yanguo Jing, Professor in Enterprise and Innovation in Leadership and Artificial Intelligence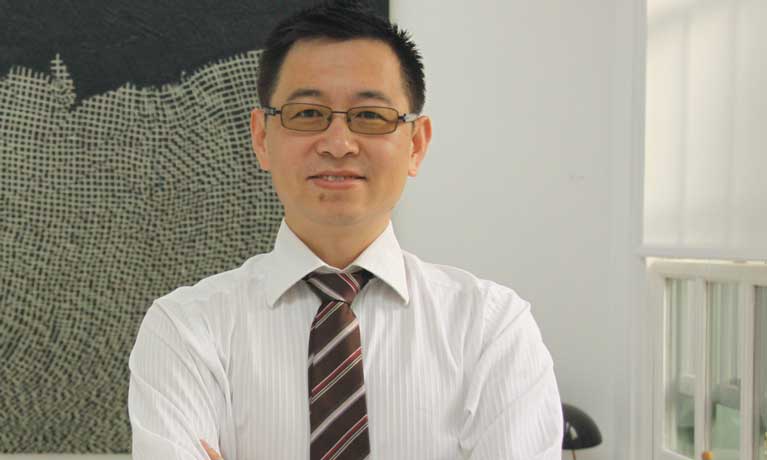 Public lectures / seminars
---
Wednesday 25 May 2022
06:00 PM - 07:00 PM
Cost
An Artificial Intelligence Journey
Artificial Intelligence (AI) are being used in many aspects of business and society to create new values and opportunities. There are many challenges in developing these AI applications. In this lecture, Yanguo will share his own personal journey of developing artificial intelligence applications to transform lives, and businesses. He will also reflect on how his research work has helped him to appreciate the invaluable engagement with the business.
Professor Yanguo Jing is the Associate Dean (Enterprise and Innovation), Faculty of Business and Law and a Professor in Enterprise and Innovation in Leadership and Artificial Intelligence. He has a PhD (HWU), a MSc and a 1st class BSc (Hons) in Computer Science. He has over 20 years' teaching, research and commercial experience in China, and the UK. Yanguo is a Certified Management & Business Educator, a Fellow of the British Computer Society, a Charter IT professional and a Fellow of the Higher Education Academy.
To date, Yanguo has been won grants to the value of circ. £30m from the Institute of Coding, Cabinet Office, FCDO, Be Ready Group, Ministry of Justice, DCMS, the City of London Police, Cadent Gas, CABS, Pfizer, Welsh Government, Comic Relief and JISC. Yanguo's prime research interests are AI and big data. His recent research work focuses on the use of machine-learning methods to capture interaction and user behaviour patterns that can be used to develop intelligent applications. This research has been applied in applications such as business analytics, sports analytics, and user behaviour pattern recognition in social networks and extra-care/ Assisted Living settings.
Enquiries