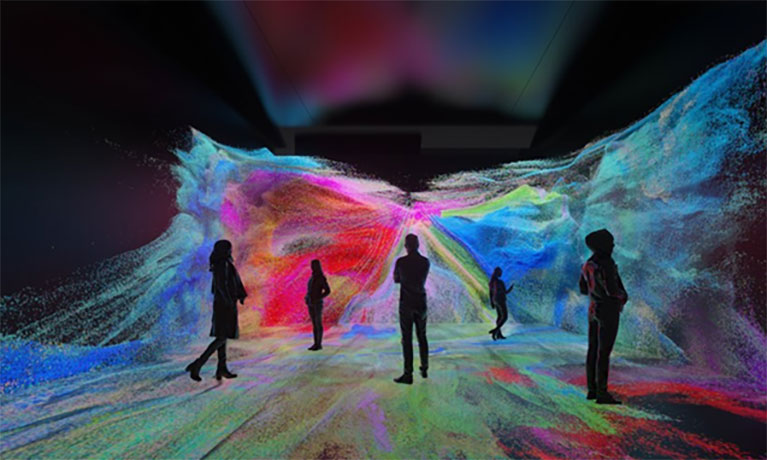 City of Culture / community
---
Friday 13 May 2022 to Monday 05 September 2022
Location
Cost
Event details
The product of a long-term collaboration with NASA, the exhibition uses artificial intelligence to reimagine two million publicly available images taken by satellite and telescopes, transporting visitors from the centre of Coventry to the deepest regions of outer space.
Machine Memoirs: Space will be a 360 degree experience, suitable for the whole family, with a futuristic, awe-inspiring display that captures the beauty and spectacle of space in waves of colour and light.
Whether you have an interest in space, are looking to have fun with the family, or want to grab the most instagrammable pictures in Coventry, this is an exhibition not to be missed.
Enquiries