Christmas Lecture: Fun Maths for the Festive Season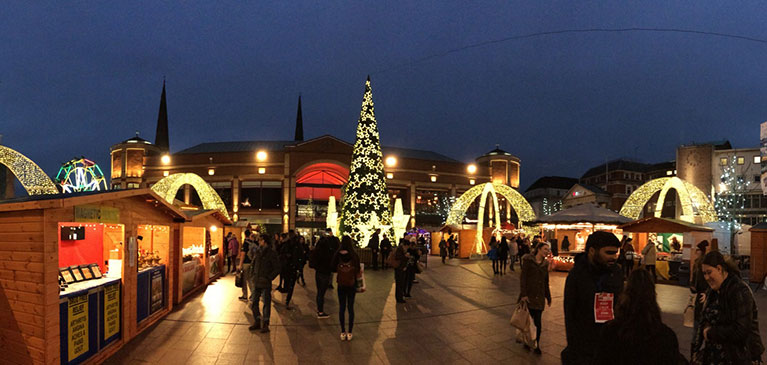 Public lectures / seminars
---
Thursday 08 December 2022
06:00 PM - 08:00 PM
Location
Cost
Event details
Come and meet Dr Sophie Carr - the world's most interesting mathematician – and find out exactly how maths is really fun!
Join Sophie for her Christmas Lecture: Fun Maths for the Festive Season, on Thursday 8th December at 6pm.
In this year's Coventry Christmas Lecture Sophie will bring to life the wonders of mathematics and statistics, and how these are often overlooked especially in optimising enjoyment of this festive season.
Sophie Carr grew up building Lego spaceships and studied aeronautical engineering before discovering Bayesian Belief Networks which has led to a career she loves – essentially make a living out of finding patterns. She prefers fresh coffee over tea, pears over apples and her favourite flower is the tulip.
Enquiries