Daniel Lismore: Be Yourself, Everyone Else Is Already Taken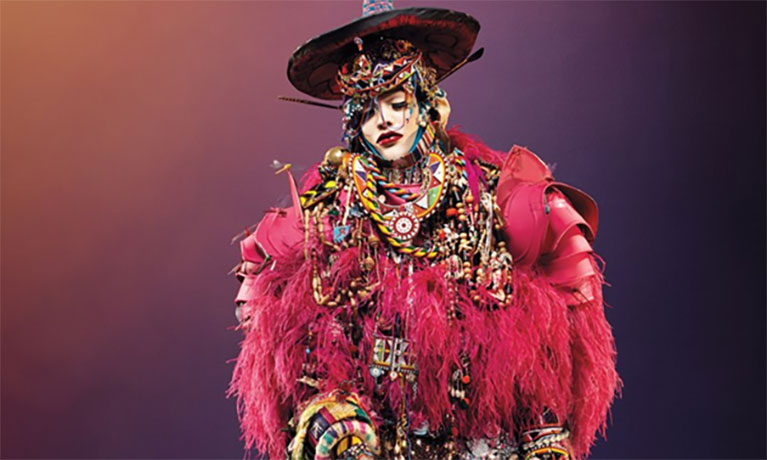 City of Culture / community / Conference / Exhibition
---
Wednesday 23 February 2022 to Sunday 26 June 2022
Location
Cost
A major exhibition by the critically acclaimed international artist Daniel Lismore.
Raised in Coventry, Lismore is an artist, designer, perfumer, stylist and human rights warrior. A truly spectacular and immersive experience, this UK premiere celebrates the intersection of art, architecture, world cultures, beauty and fashion.
The exhibition includes Lismore's sculptural ensembles, each fashioned from his personal collection of over 7,000 curiosities and displayed alongside his personal archive of photography, film and found objects. Many artworks are on display for the first time and reflect Lismore's multi-dimensional identity - platforming themes of personal expression and self-preservation.
The 3D exhibition serves as a tapestry of my life as a living sculpture.

Daniel Lismore
This exhibition is co-curated by Vortex Creates Ltd.
Enquiries