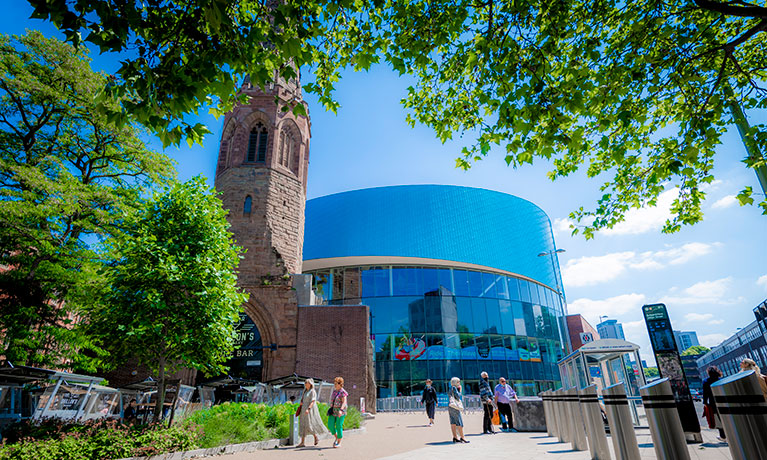 City of Culture / community
---
Thursday 03 March 2022 to Sunday 12 June 2022
Location
Cost
Event details
Broken Angel is a series of artistic commissions set in the glass 'West Screen' by John Hutton in Coventry's new Cathedral.
Barbara Walker's work is the second of the series, and is focussed on how belongings and 'attributes' –the way historicart uses objects to describe figures in faith stories - shape how we understand their identities.
Supported using public funding by Arts Council England. Co-produced by Coventry City of Culture Trust and Coventry Cathedral.
Enquiries