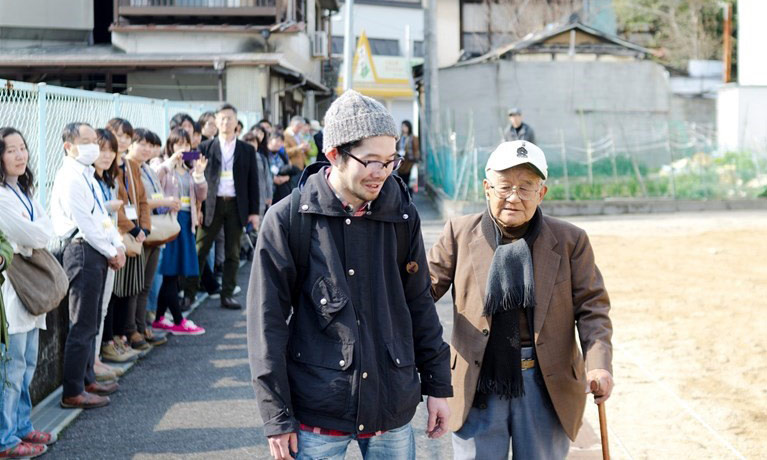 City of Culture / community
---
Saturday 18 September 2021 to Sunday 19 September 2021
Location
Cost
Event details
The Theatre of Wandering is a production inspired by Coventry residents that blurs the lines between fiction and reality.
Theatre Company OiBokkeShi (Okayama, Japan) team up with Entelechy Arts in this performance about the different ways in which people experience and live with dementia, made in partnership with local Coventry health care professionals, schools, shopkeepers and residents.
The audience is playfully invited to follow one person's journey through the city centre as they wander, uncovering and sharing the hidden stories about one of our society's greatest challenges. Inspired by an original production by OiBokkeShi.
Enquiries