The Sound of Coventry's Story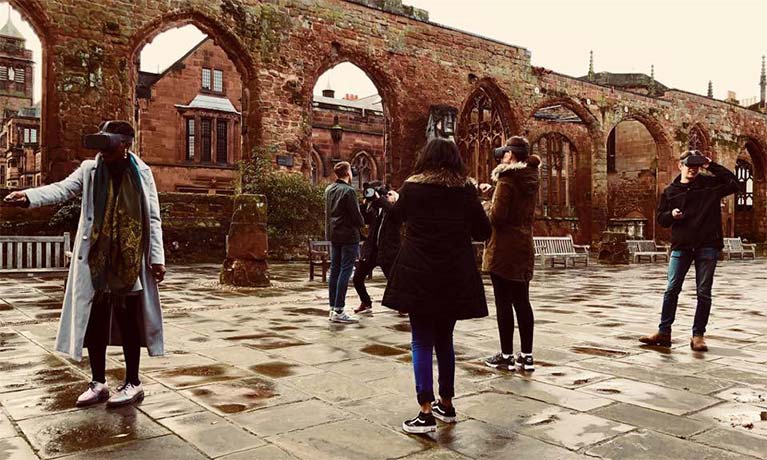 City of Culture / community / Conference / Exhibition / Public lectures / seminars
---
Saturday 13 November 2021 to Saturday 20 November 2021
01:00 PM - 07:00 PM
Location
Cost
Event details
"Now& Then" features two different types of immersive experiences that reveal Coventry from a fresh perspective that challenges our perceptions.
Three performances of an original sound and visual composition that echoes and resonates elements of both Coventry now and Coventry's recent history will be offered in the afternoon. This is an immersive, multi-sensory performance experience.
This will be interspersed with opportunities to experience Playing the News: Coventry Blitz VR, which explores the history of the Blitz and its impact on Coventry as a city, drawing on archive footage from the Coventry Telegraph. The VR experience was developed in partnership with the Coventry Telegraph with funding from the Google Digital News Initiative.
Enquiries