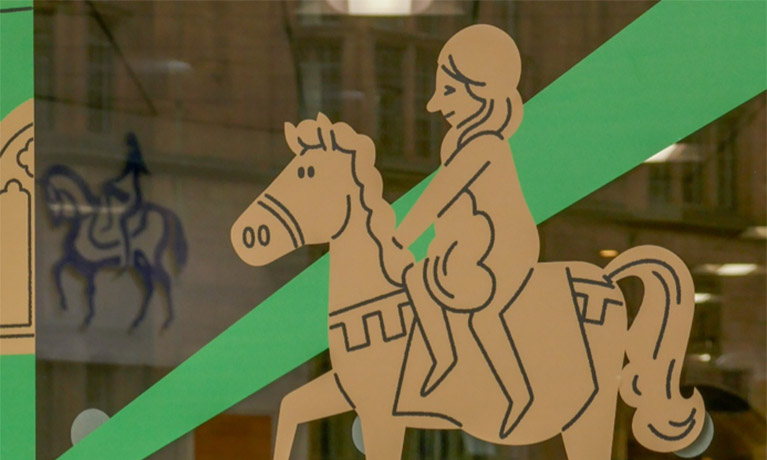 City of Culture / community
---
Saturday 15 May 2021 to Sunday 01 May 2022
12:00 AM - 12:00 AM
Location
Event details
Following a year where we have mainly been gazing out of our windows, we are now inviting you to look in.
Once upon a window…
As part of Coventry UK City of Culture 2021, artists, designers, architects and makers are transforming Coventry city centre, turning shop windows into portals to fantasy worlds and mindscapes.
These site-specific artworks, framed behind the window glazing, by local and international artists will act as picture book pages and mirrors in which to see new narratives and reflections of ourselves and the city.
As we re-join public spaces after a year being at home, The Show Windows aims to inspire hope, adventure and imagination, inviting us to rediscover multi-faceted Coventry, ever-evolving and home to diverse and creative communities and businesses, and its people.
To launch the programme, The Show Windows curator, Charlie Levine, has commissioned West Midlands based illustrator, Ben Javens, to re-imagine the Coventry skyline as the Emerald City from the Wizard of Oz books.
Discover Ben's illustrations of 'Cov as Oz' displayed around Coventry city centre and in previous UK City of Cultures - Liverpool and Hull from mid May 2021. You can scan the artwork with the Smartify app and step into The Show Windows portal to find out more.
Enquiries