Restoration and Renewal for Rainforest Peoples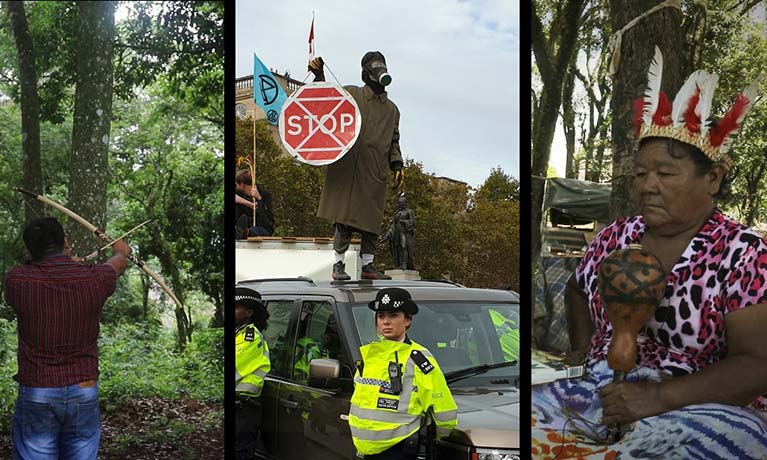 City of Culture / community / Conference / Exhibition / Performance
---
Wednesday 17 November 2021 to Saturday 20 November 2021
12:00 PM - 03:00 PM
Location
Cost
Event details
As the climate crisis accelerates, our species is facing the greatest ecological challenge in its history. In facing up to this challenge, we can look to indigenous cultures to help us to gain new perspectives and to renew our relationship to the natural world.
These historically marginalised communities have deep experience of dealing with ecological change and by listening to them, there is much that we can learn to restore planetary health. In this innovative session, we aim to provide context to the climate crisis by connecting the people of Coventry with indigenous peoples fighting to preserve the rainforests in South America.
This session will platform indigenous voices in order to explore the human cost of our ongoing destruction of the rainforests and of climate change. It will combine the screening of new (and exclusive) documentary interviews with indigenous peoples and British climate activists alongside a showcase of indigenous artefacts, bringing the cultures of the rainforests to Coventry.
Enquiries