The Role of the Quakers at the Leading Edge of the Reforms to End Slavery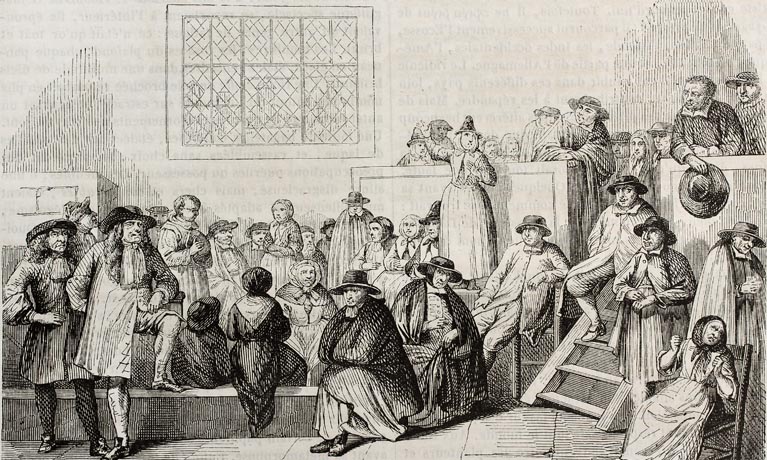 Public lectures / seminars
---
Wednesday 27 October 2021
06:00 PM - 07:00 PM
Location
Cost
By the mid-18th Century Quakers on both side of the Atlantic had organised a powerful popular movement that stood up against slavery in Great Britain. They set up active committees to campaign against it and its inhumanity. By opposing it, they were ostracised by the British establishment for whom slavery was a lucrative trade. Quakers believed in religious toleration and saw it as a moral duty to oppose slavery; and both men and women were equally involved in the campaigns.
Join Stephen Hagen, a descendent of one of the campaigning Quaker families, as he presents a history of the Quaker movement and an insight into the experience of slaves prior to the abolition. Stephen will also explain how Quakers and their families took political action, petitioning George III and Parliament; stood up for what is right against oppression of human beings; and risked their own livelihood for their belief in delivering justice to all men and women. Finally, Stephen will describe the actions of several leading black abolitionists: Mary Prince, Olaudah Equiano, Ignatius Sancho and Louise Celeste Lecesne.
Professor Stephen Hagen, Academic Dean EEC
Stephen is currently Interim Academic Dean of the Faculty of Engineering, Environment and Computing (EEC) at Coventry University where he has worked since April this year. He has worked in a number of universities in the UK and overseas, notably at Warwick, University of Wales and the Open University. Between 2013-2016 he was Pro-Rector at ITMO University St Petersburg, responsible for change management, and later Pro-Rector at East Kazakhstan Technical University in 2018.
Stephen's professorship and publications are in the field of foreign languages and trade, his interest in the abolition of slavery emanates from the activities of his family members who led various Quaker campaigns in London in the late 18th and early 19th centuries to free slaves across Britain and its Empire.