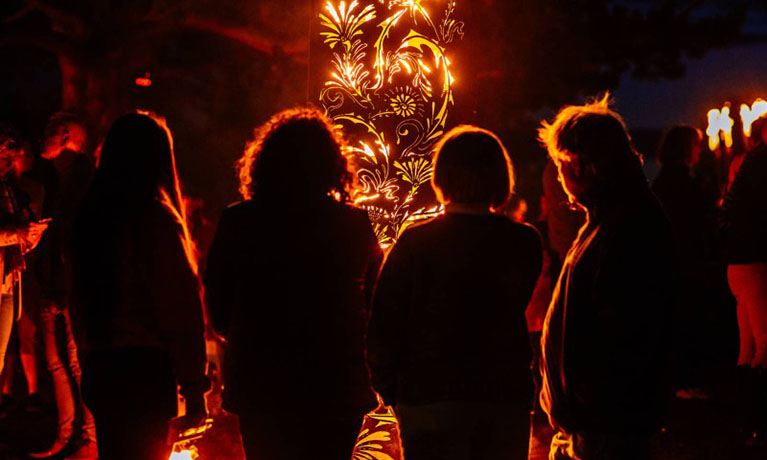 City of Culture / community / Performance / Student events
---
Friday 25 June 2021 to Saturday 26 June 2021
Location
Cost
Event details
Created by Walk the Plank & Emergency Exit Arts
Join Coventry City of Culture for an immersive, magical and fiery event that will light up Caludon Castle this June. This event is part of the City of Culture Summer of Surprises series.
The site of Caludon Castle is thought to be the site of the first performance of Shakespeare's A Midsummer Night's Dream in 1595. Bringing this historic site to life on the grounds of the castle we invite you to wander through or stand and watch this performance.
Walk the Plank's Fire Garden consists of intricate carving making flaming flower boxes and other botanical forms of art that will be blasting fire.
Alongside the above, the event will feature abstract fire instillations by Dr. Kronovator's Fire Laboratory – an interactive experience by Emergency Exit Arts.
This experience invites you to walk through a wall of flames and chemical reactions to meet Dr. Kronovator and his gymnast assistant as they prepare their experimental flame and steam powered contraptions.
Enquiries