Insights into the History and Memory of the Holocaust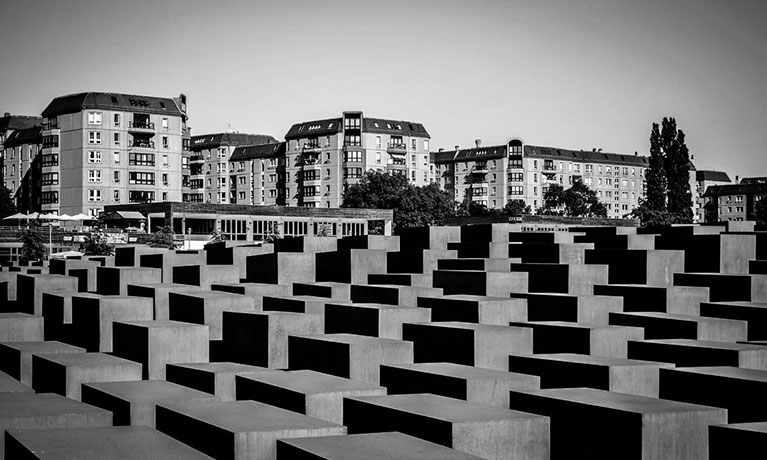 City of Culture / community
---
Wednesday 27 January 2021
06:00 PM - 07:30 PM
Location
Cost
In recognition for the International Day of Commemoration in Memory of the Victims of the Holocaust victims of the Holocaust, Coventry University is hosting an interactive Zoom event for researchers and academics in the UK to share their broad research and insights into the history and memory of the Holocaust. This event is for the general public who are interested in learning more about the broad background to the International Day of Commemoration in Memory of the Victims of the Holocaust.
This event will consist of two presentations followed by a Q&A discussing the memory of the Holocaust more broadly:
Dr Arddun Arwyn, "The Holocaust and Memory in Germany since 1945"
Kate Docking, "Probing power dynamics: relations between female medical staff and prisoner hospital workers in Ravensbrück concentration camp"
Please visit our registration pages to find out more about our speakers and to register.
Dr Arddun Hedydd Arwyn BA, MA, PHD (Aberystwyth) is a lecturer in Modern History. She is a historian of modern German history, focusing on social and cultural history. Dr Arwyn studied for a BA and MA in European History, specialising in Germany, at Aberystwyth University. She completed her PhD thesis entitled 'The Flight from East Prussia. The Social Memory of East Prussians in the Federal Republic of Germany, 1945-2010' in 2013, also at Aberystwyth University. Her forthcoming book based on the PhD focuses on themes such as memory, migration and the history of everyday life of refugees.
Kate Docking recently submitted her PhD at the University of Kent funded by CHASE. Her thesis examines the relationship between doctors, nurses and prisoners at Ravensbrück concentration camp during the Third Reich and their treatment after the war. Prior to starting her PhD at Kent, Kate completed an MPhil at Cambridge. She has a forthcoming article in German History on "Gender, Recruitment and Medicine at Ravensbrück Concentration Camp, 1939-1942".
Enquiries
For enquiries please contact Dr Kristopher Lovell