Being Human Festival - Coventry City Centre's Peace Trail (Guided Tour)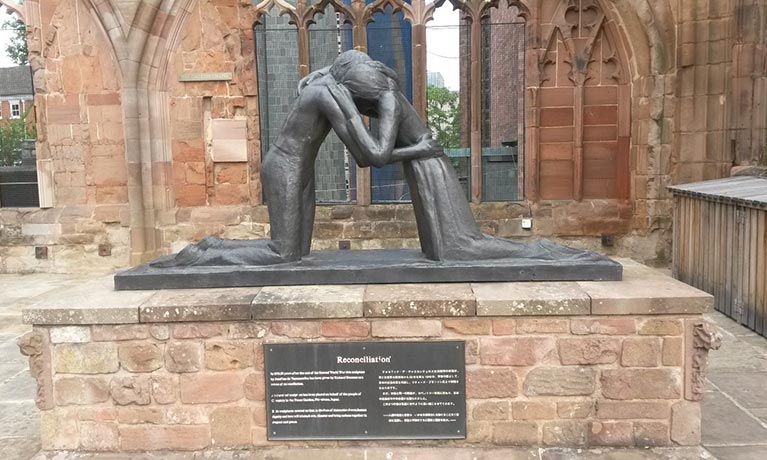 Conference / Exhibition / Performance
---
Thursday 11 November 2021 to Sunday 14 November 2021
02:00 PM - 03:00 PM
Location
Event details
In 1944, the people of Coventry and Stalingrad declared a formal friendship link between their two war-devastated cities. Volgograd is now one of 26 towns and cities around the world twinned with Coventry.
The global ministry of Coventry Cathedral has reinforced that pioneering civic initiative. It was strengthened further by the founding of Coventry University's Centre for the Study of Forgiveness and Reconciliation in 1999, which is now incorporated into a larger Centre for Trust, Peace and Social Relations.
The city, the cathedral, and the university work together to promote study and discussion of issues related to conflict and peace and to organize events such as the annual Peace Festival held in November each year.
Coventry's willingness to set the past aside and hold out the hand of friendship has given it an international reputation as a 'city of peace and reconciliation'.
This walking tour visits sites associated with peace in Coventry city centre.