In conversation with Zara Street, founder of Keep it Bright – Mental Health Awareness Week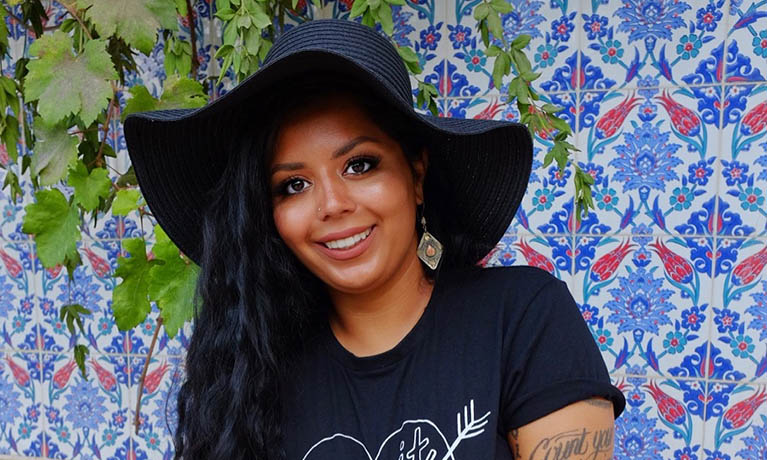 Public lectures / seminars
---
Thursday 13 May 2021
05:00 PM - 06:00 PM
Location
Cost
Event details
Part of the Coventry University Supports Mental Health Awareness Week series.
Zara is the founder of positive lifestyle brand Keep it Bright, founded in 2007, Zara has built the brand on the ethos of spreading positivity, stating her philosophy is to 'empower, uplift & encourage'. From making clothes in her tiny bedroom to dressing Ariana Grande and Miley Cyrus, Zara is on a mission to make the world a brighter place. This virtual event will discuss why it is more important than ever to spread positivity, offering mentorship and advice as to how we can all Keep it Bright. There will be opportunity to ask questions during this event.
Presented by: Zara Street
Zara founded positive lifestyle brand Keep it Bright in 2007, as a passion project with the aim to empower, uplift & encourage. Zara creates everything for Keep it Bright, from positive apparel - that has been worn by celebrities such as Alicia Keys and Ed Sheeran, to activity books providing mentorship and support through creative activities.
Zara has been nominated and won many awards for her philanthropic work with Keep it Bright, winning the 2016 Future Leader Award at the Inspire* Inaugural Ball and being named as one of Ten Outstanding Young People in the UK -awarded by JCP in November 2016. In 2013 Zara was nominated for Humanitarian of the year with Red Cross and has been interviewed by Teen Vogue and BBC 1 extra.
Enquiries