Inaugural Lecture: Carolina Rito, Professor of Creative Practice Research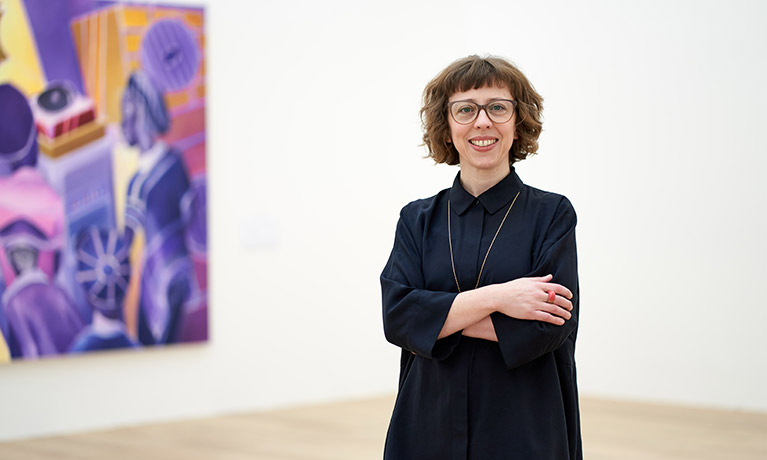 Public lectures / seminars
---
Tuesday 18 May 2021
06:00 PM - 07:00 PM
Location
Cost
A case for the curatorial. The practice of knowledge production in the arts.
Practice research has long been accepted within academia. Debates around its innovative and speculative interdisciplinary nature do not cease to expand and animate this field, with propositions on how research is conducted via the means of practice. However, these practices have also been consistently misrepresented by the need of making them fit the protocols of academic research in the Arts and Humanities.
On International Museums Day Carolina explores her research on the curatorial as an investigative critical practice in the Arts. The curatorial is presented as a mode of enquiry that emerges out of the juxtaposition and articulation of material in time and space rethinking the sites of knowledge in relation to our entanglement with geopolitical and post-historical infrastructures. She will present two ongoing research projects: Institution as Praxis, which explores curatorial methodologies for collaborative research and the epistemic function of public programming in visual arts institutions. The second project, Unfinished Revolutions, investigates the epistemic shift in the articulation of the Portuguese Revolution as primarily an African Revolution through curatorial methods.
Carolina is Executive Board Member of the Midlands Higher Education & Culture Forum; Research Fellow at the Institute of Contemporary History (IHC), Universidade NOVA de Lisboa; Executive Editor of The Contemporary Journal; and Chair for the Collaborative Research Working Group for the MHECF. She is the co-editor of Institution as Praxis – New Curatorial Directions for Collaborative Research (Sternberg, 2020), Architectures of Education (e-flux Architecture, 2020), and FABRICATING PUBLICS: the dissemination of culture in the post-truth era (Open Humanities Press, 2020). She has published in international journals such as King's Review, Mousse Magazine, and Wrong Wrong. From 2017 to 2019, she was Head of Public Programmes and Research at Nottingham Contemporary. She holds a PhD in Curatorial/Knowledge from Goldsmiths, University of London, where she taught from 2014 to 2016.
Watch Carolina Rito's Inaugural Lecture 'A Case for the Curatorial. The Practice of Knowledge Production in the Arts'.
Enquiries