Inaugural Lecture: Benny Tjahjono, Professor of Sustainability and Supply Chain Management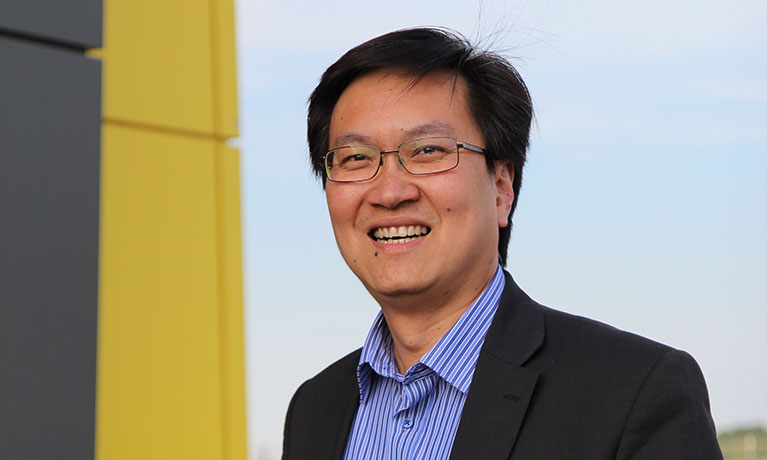 Public lectures / seminars
---
How the circular economy is changing supply chains of the future
Across society, we are now being told to reuse, remake and recycle more often – but what could this mean for large scale supply chains? As the Circular Economy gathers pace in Europe and around the world, there are concerns about the impact this will have on elements within supply chains, such as sustainable production and consumption.
In the lead up to Supply Chain Day, this lecture intends to provide insights on these issues using recent research, projects and events, as well as shed some light on the tactics and strategies in place to encourage greater uptake of the Circular Economy by businesses and society.
Benny Tjahjono is Professor of Supply Chain Management, and also a co-leader of the Sustainable Production and Consumption cluster at the Centre for Business in Society. His overarching research area includes Sustainable Operations and Supply Chain Management.
His research track record has been demonstrated by winning a number of research grants from the UK Engineering & Physical Research Council (EPSRC), InnovateUK, European Union, overseas funding agencies and directly from the industry sectors. He was one of the Principal Investigators and a member of a consortium consisting of seven universities in Europe recently being awarded the Horizon2020 MSCA Innovative Training Network aiming to formulate the service-oriented business for the European Circular Economy. His most recent research grant was funded by the Academy of Medical Sciences' Global Challenges Research Fund (GCRF) in the area of Circular Food Supply Chain. He has published over 100 papers in refereed academic journals, conference proceedings, books, practitioners' journals and newspapers.
He has successfully completed the supervision of 12 PhD students and over 100 Masters students, and currently leads a team of three doctoral researchers in many areas related to Circular Economy and sustainability.
Enquiries