Assembly Festival Gardens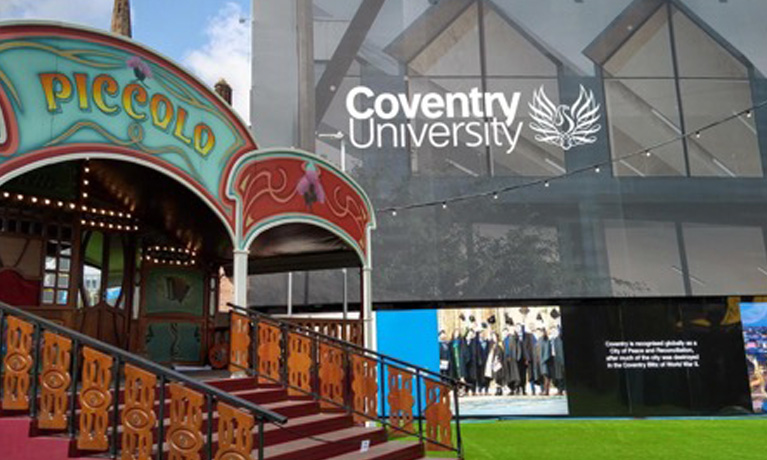 City of Culture / community
---
Thursday 01 July 2021 to Friday 15 October 2021
Location
Cost
Event details
Assembly Festival Garden, run by a leading venue producer at the Edinburgh Festival Fringe, features four pop-up venues that are hosting a series of spectacular productions alongside locally-sourced food and drink from 1 July to mid-October 2021. Shows span cabaret, circus, comedy, theatre, and children's shows – check out the full programme.
It is being held on our campus development site in Little Park Street in Coventry city centre, which has been given a family-friendly festival makeover, with the performance tents, 150 trees and festoon lighting creating a city centre oasis for audiences to come together for a much-needed dose of fun.
It has also been designed to include COVID-19 specific adaptations to ensure events run as smoothly and safely as possible, and to allow for flexibility as government guidance evolves.
Enquiries
For enquiries please contact MEA Events