Course Code
UCAS Code: G404
International Code: EECU033
Location
Coventry University (Coventry)
Study mode
Full-time
Sandwich
Duration
3 years full-time
4 years sandwich
---
Course overview
Study level: Undergraduate
Computing, from the internet to mobile computing, smart devices and beyond, has changed the world – and continues to do so. Next-generation robots, driverless cars, and digital currencies are just three examples of what is already on the way.
Creating these exciting new technologies generates an ongoing need for excellent computing graduates. Computing BSc (Hons) is a full stack developer degree which aims to teach you the fundamental range of skills necessary to become a software developer.
The degree is designed to equip you with key programming, analysis and design skills including (but not limited to) back and front-end web development, internet-of-things development, user experience design, quality assurance and testing, system administration, and security.
We aim to offer a modern, relevant computing degree which, upon successful completion, directly promotes employable skills to effectively prepare you for a career within the industry. We aim to teach the tools, techniques and skills demanded by industry using state-of-the-art hardware and software and modern approaches to teaching, which emphasise practical, hands-on, problem-driven learning built around real-world challenges.
If you are attracted to programming and want to get involved in shaping and creating the technological future, Computing BSc (Hons) at Coventry University is a degree you should consider.
You will also be given the opportunity to participate in the School Centred Initial Teacher Training (SCITT) programme. As a SCITT trainee, you will spend time during the second and third year of your degree teaching and learning alongside expert practitioners. You could work with a selected partner school within the Coventry SCITT. Students who undertake this pathway must decide during their first year of their degree if they wish to opt into the Secondary School Experience pathway. The selection process involves an interview and teaching session. Subject to passing these, students will then follow the training pathway. Those who choose not to participate will follow the normal course structure.

Global Ready
An international outlook, with global opportunities

Teaching excellence
Taught by lecturers who are experts in their field

Employability
Career ready graduates, with the skills to succeed
Why you should study this course
Study this Computing course at Coventry and you have the chance not only to examine the core elements of computer science, but also to explore and apply what you learn, tackling contemporary issues such as 'Big Data' and big data analytics, while developing real products as you would in industry.
Our practical approach to the teaching of computing subjects combines Activity-Led Learning, collaborative technical projects, and simulation of real-world problems.
Our course is constantly evolving to meet the advances of the vibrant field it represents. You will be taught by current staff who are active in internationally rated research in fields such as web development, pervasive computing, artificial intelligence, distributed systems, and computing for the creative industries. Please note staff are subject to change.
The curriculum has been designed to produce computing specialists with skills in areas such as systems analysis and design, programming, web development, databases, mobile application development and user centred design. Throughout your studies, we will encourage you to use state-of-the-art technologies to develop an industry-relevant personal portfolio of work.
By the time you graduate, you should be fully equipped to move on to your professional careers, continue your studies or move on to research.
Guest lecture held for students looking to break into the games industry
Coventry University students had the opportunity to attend a guest lecture by prominent 3D games artist Alex Beddows.
View news story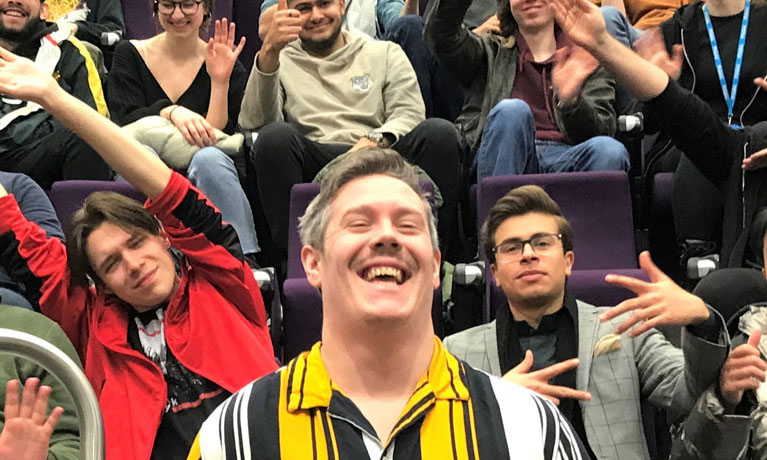 ---
The first year of study covers the fundamentals of computing and computer principles including programming, computer architecture, databases, mathematics, networks, and software design.
Modules
Programming and Algorithms - 20 credits

This module introduces the fundamentals of computer programming and algorithm construction that will underpin the technical and theoretical content of undergraduate degree courses based within the discipline of Computing.

Software Design - 20 credits

The purpose of this module is to equip students with the concepts of software-based systems development and principles of software design used by industry. It provides a practical guide to the software development process with associated tools and techniques.

Mathematics For Computer Science - 20 credits

Logic and sets provide the mathematical basis on which much of Computer Science relies. This module provides an introduction to the basic notions of logic and sets, and then builds on that by applying these ideas to a variety of problems arising in discrete mathematics, showing applications in Computing.

Object Oriented Programming – 20 credits

This module builds upon and develops the fundamental computer programming skills previously gained. A new programming language with direct memory access will be introduced and the syntax for control structures met already will be covered.

Computer Architecture and Networks – 20 credits

This module will provide students with a broad overview of computer architecture, such that they will be able to explain the structure, characteristics, performance and interactions of fundamental components of a computer.

Database Systems - 10 credits

This module provides insight and understanding of how data can be modelled, stored and accessed for use in the real-world.

Computer Science Activity Led Learning Project 1 – 0 credits

This module hosts the first Activity Led Learning (ALL) Project for the BSc Computer Science course. Students are placed into groups and set a project related to their chosen course which requires skills and knowledge presented and developed in the other modules studied in the semester.

Computer Science Activity Led Learning Project 2 – 0 credits

This module hosts the second Activity Led Learning (ALL) Project for the BSc Computer Science course. Students are placed into groups and set a project related to their chosen course which requires skills and knowledge presented and developed in the other modules studied in the semester.

Add+vantage – 10 credits

You will also be able to take an Add+vantage module which can allow you to develop your CV by taking credits in an area of study that doesn't have to be related to your degree. The assessment type will depend on the type of Add+vantage module you wish to take.

Assessment: Coursework and exam
The second year of study offers more advanced work on web development, programming, software development, and data science; and includes legal and ethical issues in computing as well as basics of UX (user experience design). The second year also allows you to carry out an extensive project to an industrial brief.
Modules
Web Development - 20 credits

The module introduces basic concepts in networked application implementation, as well as a range of key contemporary web technologies. It will enable students to deliver interactive, dynamic websites.

Programming For Developers - 20 credits

This module builds on the concepts and principles outlined in the programming modules in year 1, providing you with additional insight into programming techniques. Operations upon more complex data structures, such as trees and graphs, will be introduced and developed within a practical context.

Software Development - 20 credits

This module builds on the Year 1 Software Design module, offering development opportunities at a higher level, as well as teaching processes and techniques associated with software engineering.

People And Computing - 10 credits

This module covers fundamentals in usability, computer law, and professional ethics. The focus is on how people's use of computing can be made effective and useful as well as legal and ethical.

Enterprise Project - 20 credits

This module aims to provide integrative course-based assessment whilst providing you with experience of responding to an industrial brief, drawn directly, or derived from, our industrial partners.

Data Science for Developers - 20 credits

This module provides an insight into how data and information retrieval systems are designed. It aims to provide an introductory study of database concepts, theory and design aimed at practical use of database and information retrieval tools and techniques.

Add+vantage Module – 10 credits

You will also be able to take an Add+vantage module which can allow you to develop your CV by taking credits in an area of study that doesn't have to be related to your degree. The assessment type will depend on the type of Add+vantage module you wish to take.

Assessment: Coursework and exam
Following your second year, you will have an option to apply for a one-year professional work placement or study abroad in a partner institution.
If you wish to undertake the optional study abroad/placement year, you will take either the Professional Training module or the Study Abroad module which both typically run for a full academic year between years 2 and 3 of your course. You are normally able to progress onto the relevant module if you have successfully completed the first two years of the course (i.e. having accumulated 240 credits) and have a confirmed opportunity two weeks prior to the start of the academic year. However, we encourage international students to confirm their placements earlier to ensure they are able to meet any applicable visa requirements.
Students opting for either the Professional Training or Study Abroad module will be registered on a non-credit bearing module. Whilst the modules do not bear credits, they do require completion of marked activities reflecting on your placement/study abroad or work placement experience. Following successful completion of the activities, the module selected will appear on your final academic transcript. Students will thus graduate with 360 credits in total, assuming successful completion of their final year.
In your final year, you can select two optional modules from a range of technical computing disciplines, giving you the opportunity to specialise in topics, such as open-source software development. This will enable you to shape your learning to your career aspirations and allow you to study topics you are interested in. You will also have the opportunity to work on an individual final-year project, or on a group final-year project with your peers at an international partner institution.
Modules
Individual Project Preparation or Group-based Project Preparation – 10 credits

The aim of this module is to prepare you for your individual or group project, including topic selection, supervisor allocation, project planning, literature review and completion of the Coventry University Ethics process.

Web API Development – 20 credits

This module will equip you with the knowledge and skills to create your own API for use in web applications using the latest technologies and featuring an interactive web client.

User Experience (UX) Design – 20 credits

The module will allow you to focus on the creation of graphical user interfaces, from simple prototyping through to coded product.

Individual Project or Group-based Project – 20 credits

The aim of this second module is for you to build on your previous project preparation module and conduct development, reach relevant and useful conclusions in its evaluation, and communicate these in a professional academic report.

Security – 20 credits

This module introduces you to the concepts and practical considerations of creating and evaluating secure computer systems.

Add+vantage – 10 credits

You will also be able to take an Add+vantage module which can allow you to develop your CV by taking credits in an area of study that doesn't have to be related to your degree. The assessment type will depend on the type of Add+vantage module you wish to take.

Assessment: Coursework and exam

Optional modules (1 of 2)

Mobile Application Development – 20 credits

This module will enable you to use development kits to build applications for mobile platforms.

Open-Source Development – 20 credits

In this module, you will be working with the concepts, practices, and tools of open-source development. Through lectures and practical work involving code from real world open-source projects/organisations, you should gain experience with common tools used for version control in development teams.
We regularly review our course content, to make it relevant and current for the benefit of our students. For these reasons, course modules may be updated.
---
How you'll learn
Actual teaching contact hours will vary depending on the level of study and the requirements of a particular semester. In a typical week your contact hours will be divided amongst personal tutorials and small group teaching; medium group teaching (for example practical, hands-on studio sessions); and large group teaching (lectures).
In addition, you will be expected to undertake significant self-directed study each week depending on the demands of individual modules. The number of contact hours may vary from semester to semester, however, on average, it is likely to be around 18 contact hours per week in the first year, reducing by approximately 2 hours per week per year as you become a more independent learner.
Throughout the course, you will not only benefit from our application driven teaching approach, but will also have access to modern teaching tools, using learning techniques such as flipped classroom where you will prepare in advance by researching a particular topic or challenge.
You will be given lots of opportunities to work with new technology to help develop new design solutions, in the classroom and on real-life projects, where you will work with staff on real-world computing and design problems as you would in commercial, professional or research practice. This means that you could develop professional skills at the same time as you learn the technical content of your degree. In the past, projects have included game development, designing usable real-world portals and live applications which have been published in app stores.
As an innovative and enterprising institution, the University may seek to utilise emerging technologies within the student experience. For all courses (whether on-campus, blended, or distance learning), the University may deliver certain contact hours and assessments via online technologies and methods.
---
Assessment
This course will be assessed using a variety of methods depending upon the module. Assessment methods include coursework, essays, project and group work, vivas (where we interview you about work you've done), practical exams (e.g. presentations and tests), and formal examinations.
The Coventry University Group assessment strategy ensures that our courses are fairly assessed and allows us to monitor student progression towards achieving the intended learning outcomes.
---
Job ready
On successful completion, you will be equipped with the skills to:
Demonstrate knowledge and understanding of the underlying technology, design methods and programming languages required to practice as an IT professional.
Appreciate the cultural, commercial, ethical, and professional issues connected with the computing industry and professional practice within it.
Demonstrate awareness of emergent technologies and techniques in the wider computing domain, such as distributed resources, big data, and application development.
Apply appropriate problem-solving techniques and design protocols to computing requirements or issues.
Research the concept, design, and development of a product in the computing domain, providing relevant and useful conclusions in the evaluation of the implementation.
---
International experience opportunities
If you have a desire to travel, there are opportunities to apply to study abroad with past students collaborating with students from some of the best institutions from around the world. For example, we have an established exchange programme in which Finnish and Coventry University students collaborate both here in Coventry and in Helsinki, Finland.
We run a range of UK, European and international field trips, which have previously included destinations such as Spain, Poland, and Estonia. We have had a group of students participate in a two-week fieldtrip to the Guangdong University of Foreign Studies (GDUFS) in Gunhdzhou, China, to collaborate with fellow Chinese students to deliver a project called City Compass, which resulted in delivering multiple apps that explore the cultural, culinary, touristic, and historical aspects of a particular city.
---
Typical offer for 2022 entry.
| Requirement | What we're looking for |
| --- | --- |
| A level | BBC to include one from Mathematics, Physics, Chemistry, Further Mathematics, Computer Science, Computing or Design Technology. Excludes General Studies. |
| GCSE | Minimum 5 GCSEs at grade 9-4 including English and Mathematics, or specified equivalents. |
| BTEC | DMM in IT or a technical subject. |
| Access grades | The Access to HE Diploma to include 30 Level 3 credits in either Maths, Physics, Computer Science or Statistics units, plus GCSE English Language and Mathematics at grade 4 or above. |
| IB Diploma | 29 points to include Mathematics and one from Physics, Chemistry, Design Technology and IT at a higher level. |
We recognise a breadth of qualifications, speak to one of our advisers today to find out how we can help you.
Are you eligible for the Fair Access Scheme?
We believe every student should have the opportunity to dream big, reach their potential and succeed, regardless of their background. Find out more about our Fair Access Scheme.
Select your region to find detailed information about entry requirements:
You can view our full list of country specific entry requirements on our Entry requirements page.
If you do not have the typical entry requirements, you may want to consider studying this course with an international foundation year. Upon successful completion our International Foundation Year - Computing will provide you with the knowledge and skills you need to progress onto this undergraduate degree.
Alternatively, visit our International hub for further advice and guidance on finding in-country agents and representatives, joining our in-country events and how to apply.
English language requirements
IELTS: 6.0 overall, with no component lower than 5.5.
If you don't meet the English language requirements, you can achieve the level you need by successfully completing a pre-sessional English programme before you start your course.
For more information on our approved English language tests visit our English language requirements page.
---
Fees and funding
2022/23 Tuition fees
| Student | Full time | Part time |
| --- | --- | --- |
| UK | £9,250 per year | Not available |
| International | £18,050 per year | Not available |
For advice and guidance on tuition fees and student loans visit our Undergraduate Finance page and see The University's Tuition Fee and Refund Terms and Conditions.
We offer a range of International scholarships to students all over the world. For more information, visit our International Scholarships page.
Tuition fees cover the cost of your teaching, assessments, facilities and support services. There may be additional costs not covered by this fee such as accommodation and living costs, recommended reading books, stationery, printing and re-assessments should you need them. Find out what's included in your tuition costs.
---
Facilities
The faculty of Engineering, Environment and Computing boasts modern, multifunctional teaching and research buildings that support hands-on learning. Laboratories and workshops are equipped to commercial and industrial standards and are available to students both in and out of class time (subject to availability).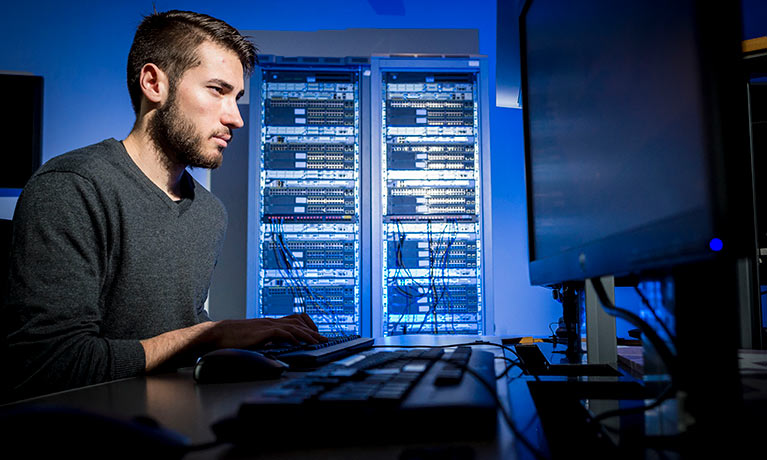 Cisco lab
The Cisco lab is used for working with general networking and towards accreditation by Cisco. Optional modules allow students to work in the lab to develop skills in preparation for the Cisco certification exam.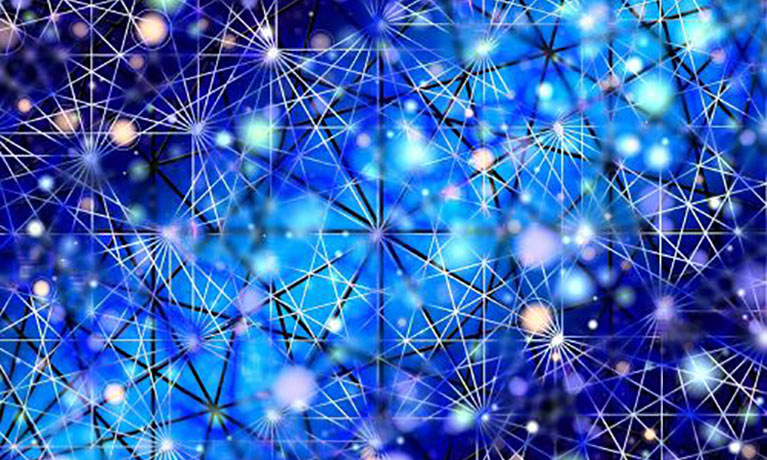 Virtual labs
Our virtual labs provide a cutting-edge environment to create entire virtual networks, complete with services, users and even attackers. Students can access this environment from anywhere on or off campus.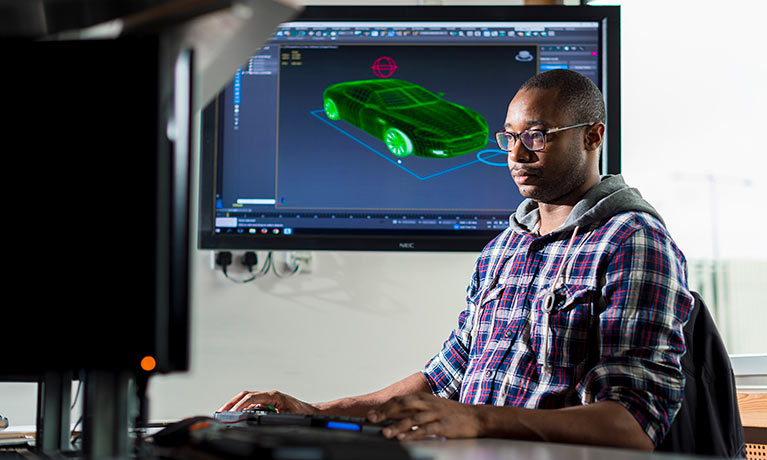 Games Technology lab
This lab contains high-end gaming PCs with the capacity to run industry standard games engines and programming environments. It also supports Virtual Reality (VR) game development.

---
Careers and opportunities
The practical nature of our course places an emphasis on your future employability, developing a wide range of technical, analytical, design and professional skills.
This, coupled with the breadth of the subject domain, means that upon successful completion of the course, you should be well positioned for a range of employment opportunities including software development, database/systems administration, mobile application development, web development and user experience design to name a few.
You could be employed in a wide variety of roles in business or industry, including as a programmer, web developer, user experience specialist, IT business analyst or data warehouse manager.
Graduates have also used their qualifications to progress into teaching careers, as well as postgraduate study to obtain MSc, MPhil and PhD qualifications.
Coventry University is committed to preparing you for your future career and giving you a competitive edge in the graduate job market. The university's Talent Team provide a wide range of support services to help you plan and prepare for your career.
Where our graduates work
Our graduates work in the Civil Service, as well as a range of medium and small sized companies in web, media, and the creative industries.
---
How to apply
UK Students

Full-time students applying to start in September should apply for this course through UCAS. Read our application pages to find out your next steps to apply.

Part-time students should apply directly to the university.

---

If you'd like further support or more information about your course get in touch with us today.

International Students

Full-time students applying to start in September should apply directly to the university. Read our application pages to find out your next steps to apply.

How to apply

For further support for international applicants applying for an undergraduate degree view our International hub.

You can also download our International Guide which contains lots of useful information about our courses, accommodation and tips for travel.

---

Get in touch with us today for further advice and guidance.
Disclaimers

Student Contract

By accepting your offer of a place and enrolling with us, a Student Contract will be formed between you and the university. A copy of the 2022/23 contract can be found here. The Contract details your rights and the obligations you will be bound by during your time as a student and contains the obligations that the university will owe to you. You should read the Contract before you accept an offer of a place and before you enrol at the university.

Tuition fees

The tuition fee for the course that is stated on the course webpage and in the prospectus for the first year of study will apply. We will review our tuition fees each year. For UK and EU students, if Parliament permit an increase in tuition fees, we may increase fees for each subsequent year of study in line with any such changes. Note that any increase is expected to be in line with inflation. Following the UK's exit from the European Union, EU students should be aware that there may be a change to UK laws following the UK's exit, this may change their student status, their eligibility to study part time, and/or their eligibility for student finance. We will act in accordance with the UK's laws in force in relation to student tuition fees and finance from time to time.

For International students the tuition fee that is stated on the course webpage and in the prospectus for the first year of study will apply. We will review our tuition fees each year. For international students, we may increase fees for each subsequent year of study but such increases will be no more than 5% above inflation.

Accreditations

The majority of our courses have been formally recognised by professional bodies, which means the courses have been reviewed and tested to ensure they reach a set standard. In some instances, studying on an accredited course can give you additional benefits such as exemptions from professional exams (subject to availability, fees may apply). Accreditations, partnerships, exemptions and memberships shall be renewed in accordance with the relevant bodies' standard review process and subject to the university maintaining the same high standards of course delivery.

Facilities

Facilities mentioned on this page may not be relevant for every course. Due to the ongoing restrictions relating to COVID-19, some facilities (including some teaching and learning spaces) and some non-academic offerings (particularly in relation to international experiences), may vary from those advertised and may have reduced availability or restrictions on their use.

Placements and study abroad opportunities

Please note that we are unable to guarantee any placement or study abroad opportunities and that all such opportunities may be subject to additional costs (e.g. travel, visas and accommodation etc.), competitive application, availability and/or meeting any applicable visa requirements. To ensure that you fully understand the requirements in this regard, please contact the International Office for further details if you are an EU or International student.

Additional costs

This course may incur additional costs associated with any field trips, placements or work experience, study abroad opportunities or any other opportunity (whether required or optional), which could include (but is not limited to), equipment, materials, bench fees, studio or facilities hire, travel, accommodation and visas).
You may also like
Coventry University (Coventry)

Computer Hardware and Software Engineering BEng
Coventry University (Coventry)
Computer Science MSci/BSc (Hons)
Coventry University (Coventry)

Information Technology for Business BSc (Hons)
---
---