Post-Digital Humanities MA
Location
Coventry University (Coventry)
Study mode
Full-time
Part-time
Duration
1 year full-time
2 years part-time
16-24 months (with professional experience)
Start date
September 2022
---
Course overview
Study level: Postgraduate
This is an innovative and interdisciplinary course which combines humanist enquiry with digital media expression. It focuses on the creative application of Humanities-inspired critical thinking to real world challenges.
The courses emphasises collaboration, co-created learning and fosters new and progressive pedagogical methodologies which will inculcate a broad range of distinct employability skills.
The MA Post-Digital Humanities course explores the relationship created by emerging technologies (digital) and the real world (analogue) which defines everyday lived experiences.
This course will allow you to explore the connection between the digital and the analogue, applying intellectual skills fostered in the humanities in a creative environment which takes advantage of the opportunities created by immersive media technologies.
Students of history, sociology, international relations, politics, and literature will have an opportunity to explore and express their ideas in creative, disruptive ways.

Global ready
An international outlook, with global opportunities

Teaching excellence
Taught by lecturers who are experts in their field

Employability
Career ready graduates, with the skills to succeed
Why you should study this course
You will be encouraged to use digital media, participatory media, and public spaces to help shape and inspire societal discussions.
Students studying the MA Post-Digital Humanities course will reflect on how to lead public discourse and disseminate academic ideas to a wider audience.
You will have the option to apply for a 'professional experience' opportunity2, designed to further develop your skills and knowledge with the aim of maximising your employability prospects. See modules for more information.
---
What you'll study
The Post-Digital Humanities MA emphasises collaboration, co-created learning and fosters new and progressive pedagogical methodologies which will inculcate a broad range of distinct employability skills which look not just to the present but to the future.
This is a course which champions the way Coventry approaches higher education, offering a new and exciting opportunity for further study for new and existing students. The course is structured around two 60 credit modules which are rooted in the idea of assessment as learning, you will have three summative pieces of assessment in each of these two modules but these will be informed by an educational strategy conditioned by continuous formative assessments to encourage engagement, learning and success. It sees assessment as learning whereby course level learning of formative tasks – such as weekly presentation of images and short videos – allowing learners the opportunity to demonstrate their understanding.
This course is built around a studio-based learning experience designed to empower you to engage in continuous, collaborative, creative work. The course offers students an opportunity to produce work which results in real world outcomes, such as publication in our online, digital journal.
Modules
Digital Histories, Analogue Cultures - 60 credits

This module will provide you with an opportunity to critically study how modern societies engage with non-mainstream histories and the ways in which hierarchies of power and inequality are maintained and justified. It will challenge you to consider the ways that minority communities and non-western perspectives are implicitly marginalised in a globalising world which privileges western settler-colonial worldviews. You will have the opportunity to engage with the histories of indigenous peoples, racial and sexual minorities, and groups whose voices are rarely represented in popular media artefacts. You'll also engage with the process of academic content creation, considering how those same artefacts can be used to present marginalised historical and contemporary voices on a global digital stage.

Humanism vs the Algorithm: The Battle for the 21st Century - 60 credits

This module will challenge you to question the fundamental basis of the humanities, exploring how digital technologies pose a threat to human dominance as the central source of power and authority in the world. It will also ask you to think critically about the nature of the self in a society increasingly dominated by digital interactions. We will pay particular attention to the ways in which debates about environmental change, anthropocentrism, and climate change, for example, shape the future of life on earth or speculatively in the development of new societies on newly colonised planets.

Final Project in Post-Digital Humanities - 50 credits

You will work towards the creation and exhibition of your final projects. The final project will be digital in nature, but displayed in an off-line space as part of a collaborative exhibition. This final project will allow you to bring online and offline spaces together, to create a 360 degree immersive experience which will be open to the public and will encapsulate some of the core themes taught as a part of this course.

Global Professional Development – Consultancy - 10 Credits

The aim of this module is to critically evaluate and develop solutions to complex, inter-related, multi-faceted issues that can be found in a variety of organisations and professional contexts. The module will normally involve students working together, across disciplines and or from a range of workplace settings, to facilitate an appreciation of how different sectors solve internal issues and how different sectors can learn and adopt or adapt solutions from other fields. International, cultural and ethical issues will underpin the practical and theoretical developments in the module coupled with the principles of consultancy and the theories and practices found in leadership. The module will engage in wide-ranging debates and problem solving exercises using examples from real-life issues.
With professional experience option
This opportunity2 enables you to apply for optional professional experience in semester 1, which, upon successfully securing a placement, will extend the duration of your master's to either 16, 20 or 24 months. The professional experience provides an opportunity for you to develop expertise and experience in your chosen field with the aim of enhancing your employability.
Please note that the optional professional experience modules incur an additional tuition fee, which for 1 semester of professional experience is £1,333.33, for 2 semesters of professional experience is £2,666.67, and for 3 semesters of professional experience is £4,000.
Professional experience may also be subject to additional costs, visa requirements being met, subject to availability and/or competitive application. Professional experience opportunities are not guaranteed but you will benefit from the support of our Talent Team in trying to find and secure an opportunity. Find out more about the professional experience option.
We regularly review our course content, to make it relevant and current for the benefit of our students. For these reasons, course modules may be updated.
---
How you'll learn
Teaching methods include:
Lectures
Seminars
Tutorials
Presentations
Group projects
Workshops
This course can be offered on a part-time basis. Whilst we would like to give you all the information about our part-time offering here, it is tailored for each course each year depending on the number of part-time applicants. Therefore, the part-time teaching arrangements vary. Request further information about part-time study.
---
Teaching contact hours
Teaching and learning methods will include campus based and online lectures, seminars, workshops and one to one supervision on student projects. Typically, students can expect 12 contact hours each week as well as guided study and self-guided study.
The contact hours may be made up of a combination of face-to-face teaching, individual and group tutorials, and online classes and tutorials.
As an innovative and enterprising institution, the university may seek to utilise emerging technologies within the student experience. For all courses (whether on-campus, blended, or distance learning), the university may deliver certain contact hours and assessments via online technologies and methods.
In response to the COVID-19 pandemic, we are prepared for courses due to start in or after the 2022/2023 academic year to be delivered in a variety of forms. The form of delivery will be determined in accordance with Government and Public Health guidance. Whether on campus or online, our key priority is staff and student safety.
---
Assessment
This course will be assessed using a variety of methods which will vary depending upon the module.
Assessment methods include:
Essays
Group work
Presentations
Reports
Projects
Coursework
The Coventry University Group assessment strategy ensures that our courses are fairly assessed and allows us to monitor student progression towards achieving the intended learning outcomes.
---
Applicants should ideally hold an undergraduate degree with a 2:1 or higher.
We recognise a breadth of qualifications, speak to one of our advisers today to find out how we can help you.
Select your region to find detailed information about entry requirements:

You can view our full list of country specific entry requirements on our Entry requirements page.
Alternatively, visit our International hub for further advice and guidance on finding in-country agents and representatives, joining our in-country events and how to apply.
Applicants should ideally hold an undergraduate degree with a 2:1 or higher.
English language requirements
IELTS: 6.5 overall, with at least 5.5 in each component area
If you don't meet the English language requirements, you can achieve the level you need by successfully completing a pre-sessional English programme before you start your course.
For more information on our approved English language tests visit our English language requirements page.
---
Fees and funding
| Student | Full time | Part time |
| --- | --- | --- |
| UK | £10,600 per year | Not available |
| International | £16,950 per year | Not available |
For advice and guidance on tuition fees3 and student loans visit our Postgraduate Finance page.
We offer a range of International scholarships to students all over the world. For more information, visit our International Scholarships page.
---
Facilities
The Faculty of Arts and Humanities is joining two of our school's completely refurbished Art and Design buildings and adding a range of new facilities, which is planned to open at the end of 2022. These will include a hyper studio designed for cross-disciplinary projects; immersive studios with cutting-edge virtual reality and mixed-reality technologies. Our aim is to offer you sector-leading facilities in a unique environment4.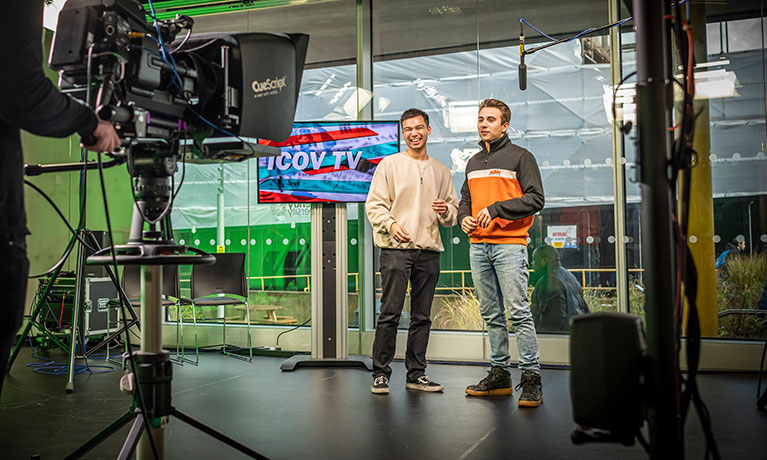 On selected courses, you'll have access to our on-site television studio The Tank, offering specialist equipment such as large cameras, mixing facilities and fibre-optic wiring throughout.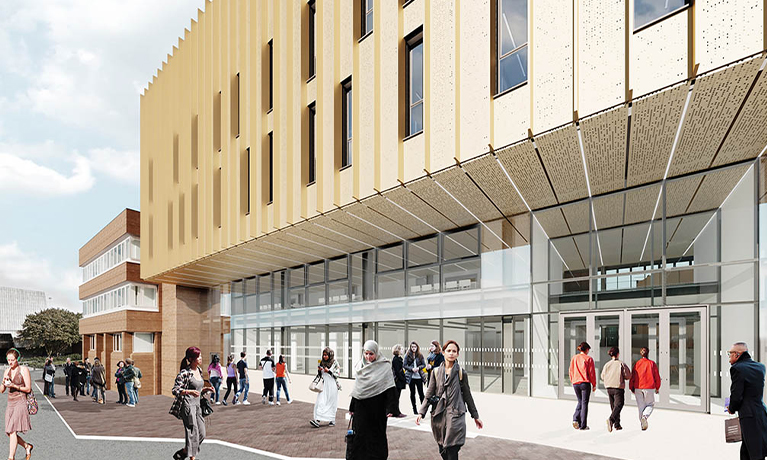 We are currently in the process of a major redevelopment of our Faculty of Arts and Humanities buildings. The building will be open to the public, as well as students, and will feature an expansive gallery space.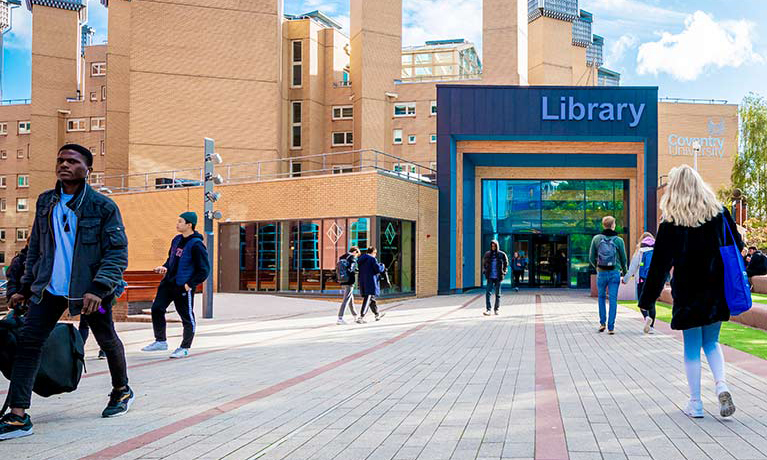 You will benefit from our support designed to help you succeed and our industry-relevant teaching and resources. These include our modern library and computing facilities, dedicated careers advice and Students' Union.
---
Careers and opportunities
On successful completion of the course, you will have in-depth knowledge of:
Global human societies
Societal development
Cultural evolution
Digital history
International relations in action
Digital communication
Event curation
Environmentalism
Post-Digital
As well as aiming to enhance your employment prospects as part of the course, our Talent Team aims to provide you with a new type of professional careers support throughout your journey at Coventry University. Not only do we aim to guide you towards a successful graduate life, but we also aim to serve your individual needs and aspirations by providing the right kind of careers support, from enrolment, to graduation and beyond.
The Talent Team will bring all activities related to support, career development and advice, employer engagement, and core skills development together into one central unit.
Our delivery includes:
Proactive, personalised engagement and support through one-to-one appointments.
Talent Connect – a personalised, online environment to engage with career enhancing activities and resources with our professionally qualified team
Support with CV writing and job application processes.
Course-embedded employability skills, including employer input where appropriate.
Where our graduates work
Students graduating from this course should be able to pursue a range of potential graduate career options in fields such as:
Digital Publishing and Media Production
Event and Project Management
Campaign Management and Design
Communications and Public Relations
Journalism and Social Activism
Marketing and Progressive Communication
Innovative Academics
Research and Research Application
Curation in Digital and Physical Spaces
Governmental and Trans-Governmental Organisations
NGOs and IGOs, Business Leadership and Independent Enterprise
---
How to apply
UK Students

Full-time and part-time students applying to start in September should apply directly to the university. Read our application pages to find out your next steps to apply.

---

For further support or more information about your course get in touch with us today.

International Students

Full-time international students applying to start in September should apply directly to the university. Read our application pages to find out your next steps to apply.

How to apply

For further support for international applicants applying for postgraduate degree view our International hub.

You can also download our International guide which contains lots of useful information about our courses, accommodation and tips for travel.

---

Get in touch with us today for further advice and guidance.
You may also like
Coventry University (Coventry)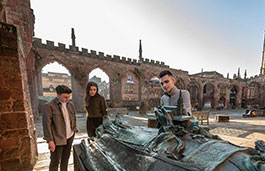 Coventry University (Coventry)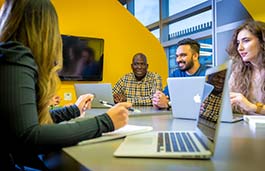 Sociology and Social Research MA
Coventry University (Coventry)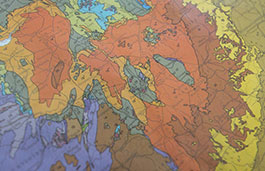 International Relations MA
---
Disclaimer

1Accreditations

The majority of our courses have been formally recognised by professional bodies, which means the courses have been reviewed and tested to ensure they reach a set standard. In some instances, studying on an accredited course can give you additional benefits such as exemptions from professional exams (subject to availability, fees may apply). Accreditations, partnerships, exemptions and memberships shall be renewed in accordance with the relevant bodies' standard review process and subject to the university maintaining the same high standards of course delivery.

2UK and international opportunities

Please note that we are unable to guarantee any UK or International opportunities (whether required or optional) such as internships, work experience, field trips, conferences, placements or study abroad opportunities and that all such opportunities may be subject to additional costs (which could include, but is not limited to, equipment, materials, bench fees, studio or facilities hire, travel, accommodation and visas), competitive application, availability and/or meeting any applicable travel COVID and visa requirements. To ensure that you fully understand the visa requirements, please contact the International Office.

3Tuition fees

The University will charge the tuition fees that are stated in the above table for the first Academic Year of study. The University will review tuition fees each year. For Home Students, if Parliament permit an increase in tuition fees, the University may increase fees for each subsequent year of study in line with any such changes. Note that any increase is expected to be in line with inflation.

For International Students, we may increase fees each year but such increases will be no more than 5% above inflation. If you defer your course start date or have to extend your studies beyond the normal duration of the course (e.g. to repeat a year or resit examinations) the University reserves the right to charge you fees at a higher rate and/or in accordance with any legislative changes during the additional period of study.

4Facilities

Facilities are subject to availability. Due to the ongoing restrictions relating to COVID-19, some facilities (including some teaching and learning spaces) may vary from those advertised and may have reduced availability or restrictions on their use.

Student Contract

By accepting your offer of a place and enrolling with us, a Student Contract will be formed between you and the university. The 2022/23 Contract is currently being updated so please revisit this page before submitting your application. The Contract details your rights and the obligations you will be bound by during your time as a student and contains the obligations that the university will owe to you. You should read the Contract before you accept an offer of a place and before you enrol at the university.