Allied Health Professionals Return to Practice
Study level:

CPD/Short courses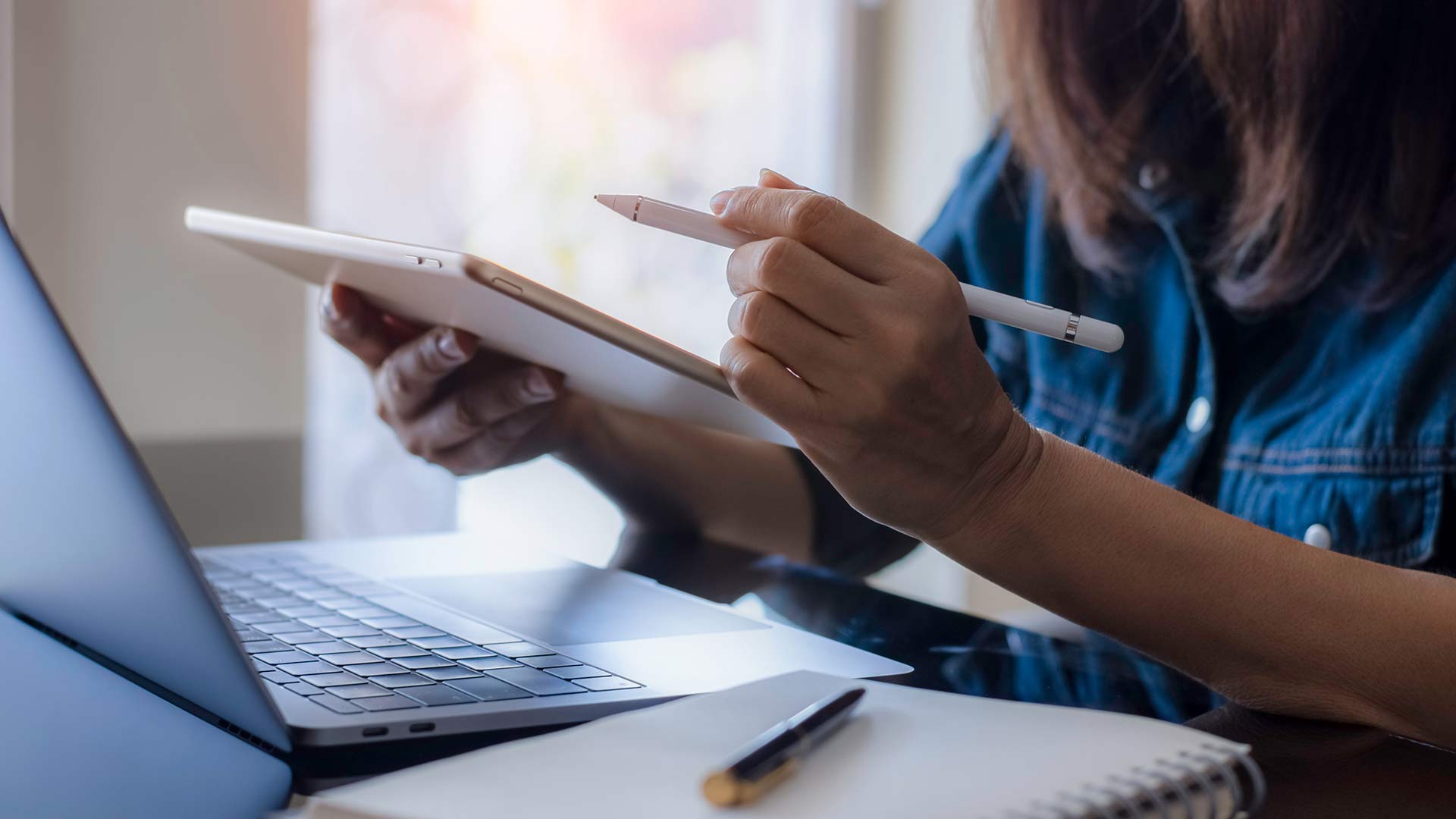 The programme provides the opportunity for Allied Health Professionals whose HCPC registration has lapsed after a break in practice of two years or more, to return to practice in England with proficiency and confidence.
Location
Coventry University (Coventry)
Study mode
Online/Blended
Duration
Up to 1 year part-time
Fees
n/a funding options available
Course overview
The programme provides the opportunity for Allied Health Professionals whose HCPC registration has lapsed after a break in practice of two years or more, to return to practice in England with proficiency and confidence.
The Allied Health Professions eligible for this course are:
Art Therapists
Drama Therapists
Music Therapists
Chiropodists / Podiatrists
Dietitians
Occupational Therapists
Operating Department Practitioners
Orthoptists
Paramedics
Physiotherapists
Prosthetists and Orthotists
Diagnostic Radiographers
Therapeutic Radiographers
Speech and Language Therapists
How will this course enhance my career prospects?
Upon the successful completion of this module, you should possess the qualities and knowledge to return to your practice confident and ready to develop further as professionals within the field.
Achievement of the module specific outcomes will enable you to re-register with the HCPC (subject to application and additional costs may apply).
Course detail
This course aims to provide you with the opportunity to rediscover and develop practice-based skills and the theoretical underpinning of current developments and influences on Allied Health Professions. It therefore comprises both academic and clinical practice elements.
The course is studied 100% online so you can start it at any time and study at your own pace.
The course is designed to respond to the needs of individuals when returning to practice. Returnees bring a wealth of life and professional experience to the programme, which would be the foundation for learning.
Our programme will consist of two Level 6 non-credit bearing modules equating to 210 hours per module to meet the HCPC Return to Practice (RtP) guidance for those requiring the following periods of updating within 2-5 years (30 days) and 5+ years (60 days).   
Our programme is aligned to four pillars of Clinical Practice, Leadership, Education and Research and mapped to the relevant HCPC Standards of Proficiency. Each module will provide you with an integrated delivery approach that considers the context of your role and your individual requirements. Programme delivery will integrate:
Simulated online learning experiences and virtual simulated placements
Interprofessional collaborative learning within our immersive online learning platform, Aula
Action learning sets, and case studies tailored to your AHP profession
Dedicated cultural competency training to enable all returnees to prepare for registration with an UK clinical environment. 
Modules
Module one: Readiness to practice for registration 
You will have access to a range of experiences including simulation-based opportunities and virtual simulated practice which you will select depending on your profession of interest. These will include generic and profession-specific units alongside asynchronous lectures and synchronous sessions with module tutor and mentor. The module is aligned to all four pillars with a particular focus on clinical practice and leadership enabling you to be confident in your professional reasoning, clinical decision-making, and leadership in preparation for registration.  
Module two: Embedding lifelong learning for registration 
This module places the focus on continual development of self and others through engagement in evidence-informed practice and quality informed mindsets. Building on readiness to practice with an emphasis on the pillars of education and research, you are supported to appraise your updating requirements and requirements in your profession of interest with the aim with the aim of enhancing critical appraisal and reflection skills to underpin confidence to register.
Entry requirements
The programme is open to and will support all current and former HCPC registrants looking to update skills and knowledge:
All former HCPC registrants who live in England and plan to return to work in England once returned to the Health and Care Professions Council (HCPC) register.
Those who have gained a UK HCPC approved programme more than 5 years ago and have never been registered and never practised.
Registrants who remained on the HCPC register for more than two years but have not practised and consider themselves to be out of practice.
Overseas qualified clinicians eligible for HCPC registration residing in England, including those with refugee status and 'right to reside'. If trained overseas and never formally registered with the HCPC please follow the link to the HCPC website and follow the International registration process. You will need to gain HCPC registration or be required to undertake a period of adaptation before being supported by the programme.
Evidence for selection is gained from:
Academic Professional qualification(s)
Original registrant status (HCPC). Each applicant is required to provide their HCPC number.
Time period of non-registration to date.
If you have outstanding HCPC Fitness to Practice conditions, please contact the admissions team directly to discuss these.
Each application will be considered on an individual basis.
The programme is not open to:
Returnees looking to work outside England when they have returned to the register.
The programme is unable to support Biomedical Scientists looking to undertake a period of updating to meet their Certificate of Competency.
The programme is unable to support training posts.
Support with fees
Disclaimers

1Accreditations

The majority of our courses have been formally recognised by professional bodies, which means the courses have been reviewed and tested to ensure they reach a set standard. In some instances, studying on an accredited course can give you additional benefits such as exemptions from professional exams (subject to availability, fees may apply). Accreditations, partnerships, exemptions and memberships shall be renewed in accordance with the relevant bodies' standard review process and subject to the university maintaining the same high standards of course delivery.

2UK and international opportunities

Please note that we are unable to guarantee any UK or International opportunities (whether required or optional) such as internships, work experience, field trips, conferences, placements or study abroad opportunities and that all such opportunities may be subject to additional costs (which could include, but is not limited to, equipment, materials, bench fees, studio or facilities hire, travel, accommodation and visas), competitive application, availability and/or meeting any applicable travel COVID and visa requirements. To ensure that you fully understand the visa requirements, please contact the International Office.

3Tuition fees

The University will charge the tuition fees that are stated in the above table for the first Academic Year of study. The University will review tuition fees each year. For Home Students, if Parliament permit an increase in tuition fees, the University may increase fees for each subsequent year of study in line with any such changes. Note that any increase is expected to be in line with inflation.

For International Students, we may increase fees each year but such increases will be no more than 5% above inflation. If you defer your course start date or have to extend your studies beyond the normal duration of the course (e.g. to repeat a year or resit examinations) the University reserves the right to charge you fees at a higher rate and/or in accordance with any legislative changes during the additional period of study.

4Facilities

Facilities are subject to availability. Due to the ongoing restrictions relating to COVID-19, some facilities (including some teaching and learning spaces) may vary from those advertised and may have reduced availability or restrictions on their use.

Student Contract

By accepting your offer of a place and enrolling with us, a Student Contract will be formed between you and the university. The 2022/23 Contract is currently being updated so please revisit this page before submitting your application. The Contract details your rights and the obligations you will be bound by during your time as a student and contains the obligations that the university will owe to you. You should read the Contract before you accept an offer of a place and before you enrol at the university.