Course code:
Time:
January 2022 to December 2022
Duration:
Fees:
Qualification:
Top-up Courses
CPD/Short courses
Location
Coventry University (Coventry)
Faculty:
Candidates who have successfully completed the Advanced Diploma in Islamic Finance (ADIF) qualification will be eligible to enrol on this MSc Islamic Finance degree.
Course detail
This course has been developed in partnership with the Bahrain Institute of Banking and Finance.
The first delivery of modules will be in January 2022 during which you will complete the following modules:
Governance, Accountability and Ethics
This module aims to provide students with a framework to examine the key issues in corporate governance. These include underlying corporate governance theory and associated reporting and regulation, the role of monitors and issues of independence and ethics. It also develops students' ability to critically appraise relevant academic literature and current issues and integrate and synthesise topics in order to participate in current debates and suggest potential insights for development.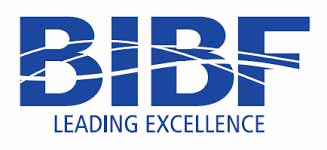 Leading Strategic Change through Creativity and Innovation
The programme incorporates a Chartered Management Institute (CMI) accredited module, Leading Strategic Change through Creativity and Innovation. Students who successfully complete the module and meet the CMI evidence requirements will gain a Level 7 Certificate in Strategic Leadership and Management and a Level 7 Award in Professional Consulting.
The aim of this module is to provide students with a framework of knowledge and understanding of how to manage change using creativity and innovation in different types of organisational scenarios.
Students will critically assess strategies for change and change management, and explore the leadership skills required to lead such successfully. Students will explore for example, the complexity of innovative strategic plans, implementation plans and how to apply analytical techniques, theories, models and creative problem solving to manage change with confidence.
Ultimately, students will be given the opportunity to develop an innovative framework to deliver a change management strategy in a changing organisational context.
Finally, the module requires students to reflect critically on their personal learning and development needs and how they work with others, from an ethical and professional standpoint to encourage their continuing professional development.
Behavioural Finance
This module teaches students about how psychological and sociological factors influence financial decision-making. The module will enable them to identify possible biases in investment analysis and portfolio management arising from cognitive, affective and social influences.
You will return in May 2022 to study the following modules as shown below:
Quantitative Methods
This module covers some of the quantitative techniques commonly used by financial analysts, economists, accountants as well as individual investors. The aim is to give students the basic grounding in econometric methods used in the analysis of quantitative data. The module will primarily focus on the statistical techniques of estimation, hypothesis testing and modelling using economic and financial data in which they will learn about economic software.
Corporate Finance
This module examines and critiques key corporate finance issues, including financial management, risk and return, corporate financing and asset pricing, capital structure and payout policy. The module takes an international perspective and explores both theoretical models and empirical evidence.
Project
In addition to the above modules, students will have to complete a dissertation remotely and will be allocated a supervisor who will provide support and guidance throughout the research and writing process.
Successful completion of the above modules will enable students to qualify for an MSc in Islamic Finance awarded by Coventry University.
For further details about this top-up course, please direct enquires to Dr Aqsa Aziz, Course Director.
---
Course dates
Semester 1 - 17 January 2022 - 15 April 2022
7023EFA - Behavioural Finance
7029EFA - Governance, Accountability and Ethics
7051CRB - Leading Strategic Change through Creativity and Innovation
Semester 2 - 16 May 2022 - 14 August 2022
7002EFA - Corporate Finance
7005EFA - Quantitative Methods
Semester 3 - August 2022 - December 2022
---
Assessment
Coursework and exam.
Other information
Please note this course is only open to candidates holding the Advanced Diploma in Islamic Finance.