Fees:
Qualification:
Location
Faculty:
Financial crime, and the methods used by criminals to undertake it, have become increasingly complex. Delivered in collaboration with Cifas, the UK's largest cross-sector fraud sharing organisation, and aimed at employees of Cifas member organisations or other individuals associated with Cifas, this course could help equip you with, or further develop, the skills you may need to tackle financial crime.
The modules offered should provide a fundamental understanding of financial crime, as well as allowing you to explore contemporary issues in the field, integrity in financial services, and the interrelation between crime and financial innovation.
Please note that due to COVID-19 restrictions, this course will now be delivered entirely online, through live webinars delivered by experienced academics from Coventry University alongside experts from Cifas, supported by online learning materials and assessments. Upon successful completion of this course you will be awarded a Postgraduate Certificate that covers fraud and financial crime.
For more information on whether your employer is a Cifas member, or if you are eligible to be considered associated with Cifas, please contact either Dr Stuart MacLennan or Professor Panos Andrikopoulos. Coventry University also offers the PgC in Fraud and Financial Crime as a separate course, for individuals or organisations not affiliated with Cifas, or who wish to study specific modules as part of a CPD programme.
Course detail
The programme contains four mandatory modules, which are taught through online workshops, and will be led by either a Coventry University academic with expertise in the field, or a practitioner from Cifas, and will incorporate live webinars conducted digitally. Supporting these workshops will be online learning materials and credit-bearing assessments, which will form a crucial part of the course's material and candidates must pass them to receive their final award.
This course has been produced in collaboration with Cifas, and draws upon their expertise in the area of fraud prevention.
Modules
Understanding Financial Crime
Contemporary Issues in Financial Crime
Integrity in Financial Services
Crime and Financial Innovation
How will this course be taught
Understanding Financial Crime - January 2021:
Introduction to Financial Crime, Legislation, and Sanctions
This workshop aims to provide participants with an overview of what fraud and financial crime is and how it is committed. It will cover the structure and key concepts of criminal law, as well as introducing the key national legislation and international treatises covering financial crime.
Corruption in the Global Arena
This session will analyse the rising importance of tackling corruption on the world's political agenda, and what has led to this movement from the margins to centre stage, with a particular focus on the US Foreign Corrupt Practices Act and the UK Bribery Act.
The Psychology of Financial Crime
This workshop will introduce you to the fundamental concepts in psychology and decision-making theory, including contemporary developments such as the increasing importance of understanding the cognitive and emotional aspects of human decision making, and how these can drive individuals to commit criminal activities.
Fraud Theories and Typographies
In this session, you will have the opportunity to develop an understanding of why people commit fraud, including analysing the main motivational theories for fraud, and examining the types of fraudsters identified by criminologists.
Fraud Risk Management: Building a Fraud Prevention Strategy
In this workshop, participants will evaluate both the proactive and reactive elements of fraud risk management, with the content covering critically analysing fraud prevention strategies and counter fraud needs assessments.
Contemporary Issues in Financial Crime - February 2021:
Introduction to Corporate Criminal Liability
This workshop will introduce you to corporate criminal liability, dealing with complex issues such as the attribution of liability to legal entities, the ways in which corporate criminal activities are investigated, and the sanctions used in corporate punishment.
Corporate Fraud
Following recent corporate collapses as a result of corporate fraud in the UK, organisations are now seeking advice in managing corporate fraud risk. This workshop will help you understand the nature of corporate fraud, based on practical examples and case study analysis.
Foreign Corrupt Practices Act / Bribery Act 2010
This workshop will consider two of the most important pieces of legislation against corruption, the US Foreign Corrupt Practices Act and the UK Bribery Act 2010, exploring the main features of the acts, and then critically comparing them to identify best practice and drawbacks.
Whistle-blowers' Protection
The aim of this workshop will be to highlight the importance of whistle-blowers in countering financial crime, and explore the current state of affairs in relation to the legal protection of whistle-blowers.
Criminal Sanctions and Corporate Settlement Agreements
This workshop will analyse settlement agreements, and their effective usage as a method of sanction, in particular in the US over the last 20 years, while also touching upon the introduction of Deferred Prosecution Agreements in the English legal system.
Integrity in Financial Services - March 2021:
Money Laundering and Understanding PEPS/Risk and Compliance in Anti-Money Laundering, Counter-Terrorist Financing
This session will cover the nature of money laundering, how and why money laundering is committed, and where money launderers hide the proceeds from crimes, based on practical examples and case studies. The session will then go on to explore practical suggestions as to how professionals can navigate complex compliance regimes and how they can mitigate serious risks emanating from the consequences of non-compliance.
Fraud Investigation and Response Planning
This workshop will focus on how to apply the fraud investigation model (FIM) to conduct effective investigations, exploring the factors to be considered throughout any fraud investigation.
Banking Fraud
The purpose of this workshop is to develop and enhance the knowledge, understanding and skills of investigators in banking structures, procedures and policies, with content tailored to those not in specialist fraud teams or dealing with serious and complex fraud.
Taxation of Offshore Trusts
This workshop will consider the legal basis for offshore trusts, which have offered a number of advantages to perpetrators of financial crime, as well as considering how private international law regards the jurisdictional situation of such trusts, as well as attempts to bring such trusts within a charge to UK tax.
Prosecution of Tax Crimes
This session aims to provide an overview of tax offences in the UK and the corresponding legal instruments which are designed to counter them, as well as looking at the sanctions available, prosecution routes, and the interrelation between tax crimes, money laundering, and organised crime.
Crime and Financial Innovation - May 2021:
An Introduction to Ransomware, Cryptojacking, Data Theft and other Financially Motivated Cybercrime / Jurisdiction and CyberCrime
This workshop will outline the threats that organisations face as well as the resources available to help protect against cyber-attack, drawing on resources of the National Cyber Security Centre as well as the Cyber Essentials and Cyber Aware campaigns. The session will also feature an exploration of how threats may evolve in the future.
Block Chain Technologies and Crime
This session aims to provide an overview of the main application and features of the blockchain, in order to consider how this technology is good, and bad, news when it comes to policing and crime, and how it can have an impact beyond just cryptocurrencies, with the so called 'shared ledger', for example, having benefits in terms of transparency.
Using Big Data Analytics in Fraud Investigation and the Fight against Financial Crime
This session will focus on how data analytics can be applied to fraud examination, to spot trends, patterns, anomalies or exceptions within data, and how such analysis always needs to be guided and oriented by a final human judgement in order to lead to useful results.
Legal Risk Management and Governance in the Financial World
In this workshop you will be able to explore the complex set of processes, rules, tools and systems use by corporations, social enterprises and governmental bodies in the financial world to adopt, implement and monitor an integrated approach to complex, enterprise threatening problems.
Working with Law Enforcement Agencies (LEAs)
Working effectively with Law Enforcement Agencies (LEA) is an important consideration for those managing internal investigations. In this workshop, you'll explore the LEA landscape, and analyse the roles and responsibilities of key agencies.
(please note dates are indicative and may change)
Assessment
This course is made of a total of 60 credits, which are assessed using a variety of methods:
Each individual workshop includes an online multiple-choice assessment designed to test the knowledge acquired. These assessments bear one credit each, to a total of 20 credits throughout the course.
Each module is then assessed by way of a 5-credit problem-based assessment, that could take the form of a written answer or presentation, which will assess the concepts examined within a real-life scenario, again to a total of 20 credits.
Upon the completion of the workshops the PG Cert will be assessed by way of a 4,000 word reflective coursework (which bears 20 credits) that incorporates both theoretical and empirical aspects of the taught syllabus.
Accreditation and Recognition
This course is accredited by the following bodies: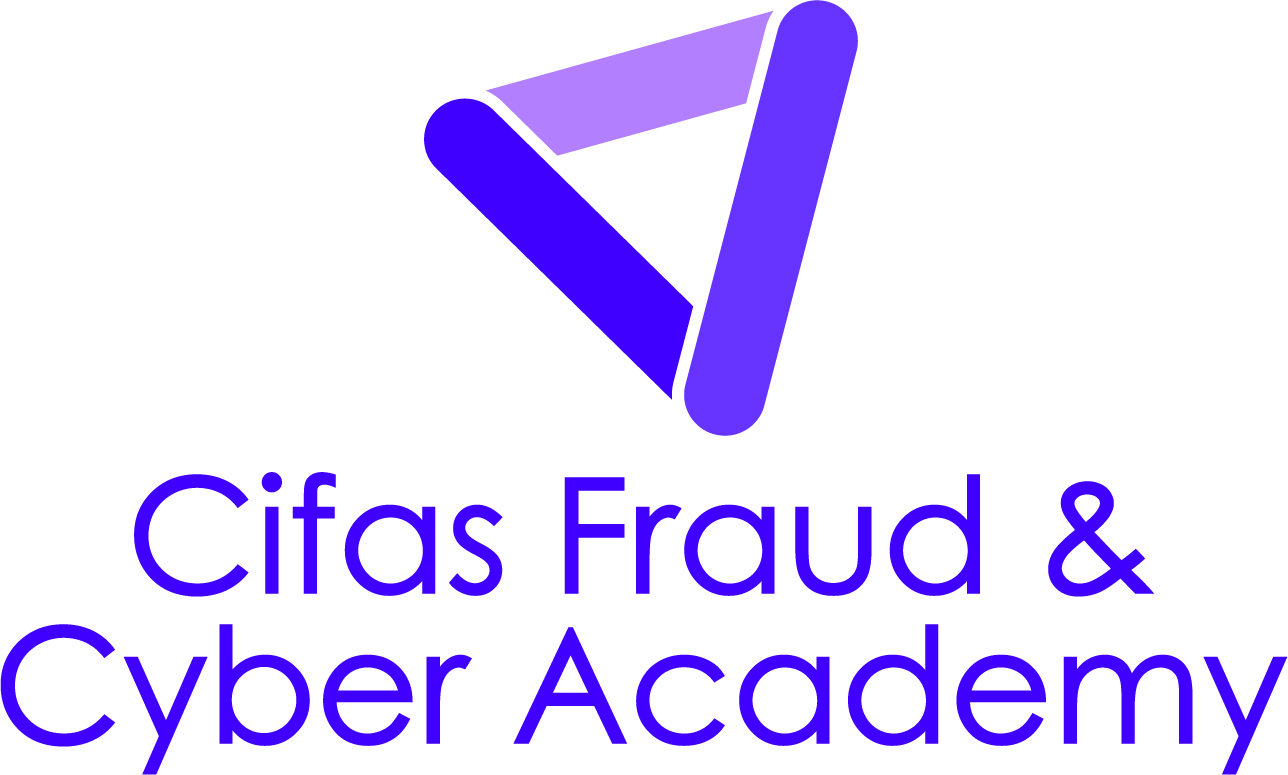 Cifas
This course has been produced in collaboration with Cifas, and draws upon their expertise in the area of fraud prevention.