AI start-up receives key funding following support from Coventry University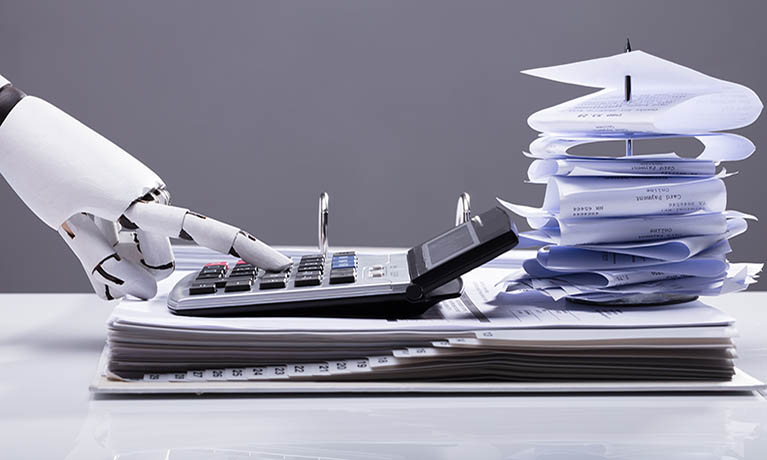 ---
Thursday 21 July 2022
Press contact
---
An AI-powered tool designed exclusively for accountants to automate time-consuming year-end client reviews is surging in popularity thanks to the support of Coventry University.
Tax on Demand (ToD), a start-up business co-founded by partners Nick Stobbs and Colin Davison, integrates AI technology to process large volumes of financial and non-financial data at lightning speed to identify fee-earning opportunities for accountants.
When ToD was a mere concept, Nick joined a tech start-up business development programme at Coventry University, which forms part of the Coventry & Warwickshire Business Support Programme, part-funded by the European Regional Development Fund (ERDF).
Nick said: "We knew that we had a strong concept and a well mapped out business model, but we also knew that start-ups have a high failure rate, so we were keen to find the expertise that would help us get through difficult periods that cause start-ups to fail."
Nick first attended an Investment Readiness course on the tech start-up programme that allowed him to prepare ToD for intense scrutiny from investors, including the best ways to attract investment, how to build networks of key contacts, and finding useful sources of government grant funding.
Nick worked with Coventry University business adviser Constantina Katsari, who mentored him for around nine months on how to get ToD launched as a validated business.
Constantina said: "With start-ups having such a low success rate, it's so important they seek out informed business advice before going ahead.
We were able to help Nick and Colin take their great idea and mould it into a successful business through our tech start-up programme. Attracting investment can be very challenging, and our Investment Readiness course showed them the best ways to make their business as appealing as possible to potential investors.

Constantina Katsari, Business Advisor, Coventry University
Constantina goes on to say: "It's brilliant to hear they secured Seed Enterprise Investment Scheme funding and already have clients coming in, which is a testament to their hard work. We wish them all the best for the future."
Nick added: "The team at Coventry University have been absolutely fantastic. Being introduced to them via the CW Growth Hub has been a real sliding-doors moment for our business and their real-world experience means they have genuine practical insight.
"ToD wouldn't have been able to accelerate its development without their help and advice, and for that, I will forever be grateful."

Nick Stobbs, Co-Founder, Tax on Demand
Find out more about the business support available from Coventry University.