Coventry University Delivering Gold Standard Apprenticeships for Business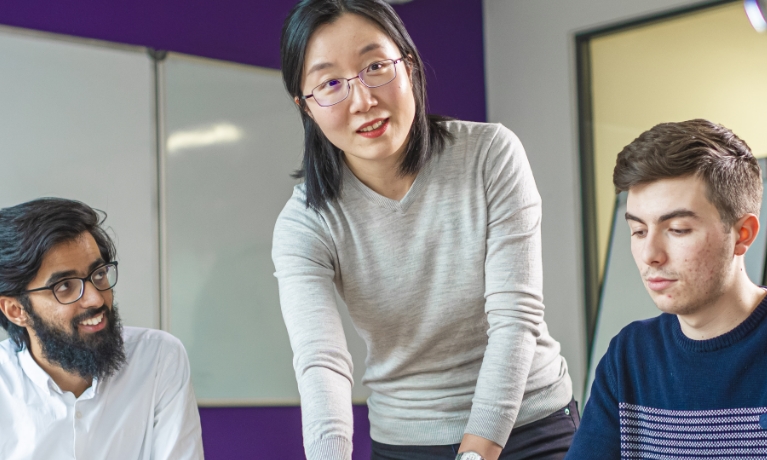 ---
Wednesday 22 September 2021
Press contact
---
Since the introduction of the Apprenticeship Levy in 2017, universities have established themselves as leading players in the delivery of vocational education and training programmes. These options provide an equivalent pathway to the traditional academic route for those who prefer hands-on learning experience whilst gaining a recognised qualification.
Coventry University's Associate Pro-Vice Chancellor, Aidan Friend – lead for Apprenticeships and Strategic Development, discusses the benefits businesses can receive through university partnerships, including the delivery of high-quality and skilled workforces and the financial incentives available through government schemes.
Aidan said, "Let's be clear, apprenticeships are nothing new, they have been around for many years. But things have certainly moved on."
In 2012 apprenticeship programmes were redefined by standards designed by employer groups and the programmes were then contextualised by providers to ensure they fit an individual's job rather than a broader industry role.
Coventry University is one of the top providers of apprenticeships, currently working with over 600 nationwide employers on over 40 programmes across a wide range of employer standards.
What can apprenticeship schemes offer to businesses and employees?
Hiring apprentices brings a multitude of natural advantages to any workplace, including the opportunity to get to know people through what could be described as a long interview process, where businesses have the chance to bring individuals in, learn about them and help them develop.
Upon completion of an apprenticeship, businesses find themselves in an advantageous position, whereby an apprentice now understands the business, a relationship has been established with a high-quality training provider, and the business has secured a graduate who is already delivering for the business.
As an apprenticeship levy-payer, organisations are driven to get the best value from money, by re-investing that back into employees in a more formal way and engaging a high-quality university teaching partner.
The levy offers an incentive to look differently at the talent-management of an existing workforce by keeping hold of the right set of people and creating a pipeline of suitably skilled employees who can help to future-proof a business. Apprenticeships also offer employees of all age groups the ability to plot their career path and identify what knowledge and skills they need and could develop through an apprenticeship pathway.
What can universities offer as training providers?
Universities have a wealth of teaching expertise that can translate into the apprenticeship market. This is why Coventry University has become a leading provider.
When designing programmes we can use our historical expertise and gold standard in teaching to make programmes interesting for apprentices, ensuring they fit with individual business needs, whilst helping employers get the best possible result for their money.

Aidan Friend, Associate Pro-Vice Chancellor, Coventry University
Find out more about Coventry University's apprenticeship programmes.