New programme designed to help businesses develop green transport ideas - supported by Coventry University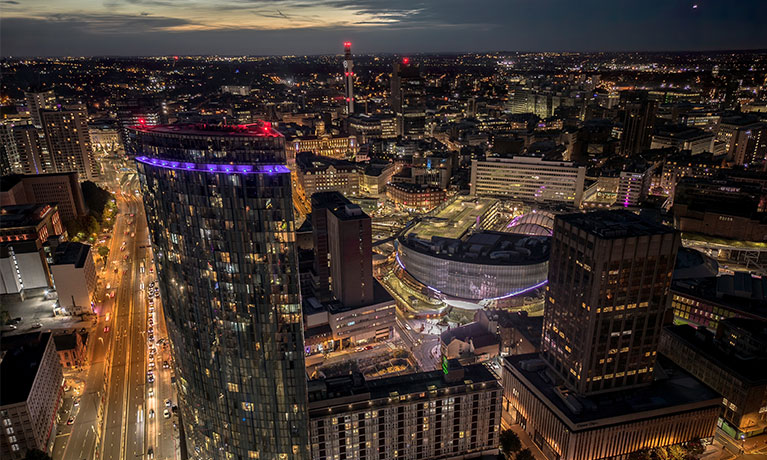 Research news / Business news
---
Thursday 27 July 2023
Press contact
---
A new government-backed programme called Clean Futures which comprises the Clean Futures Accelerator (CFA) and the Clean Futures Catalyst has been launched to support the West Midlands to be at the heart of the Green Industrial Revolution.
As part of this, the Clean Futures Accelerator will provide grants of up to £50,000 for small and medium-sized enterprises (SMEs) across the West Midlands to develop their green transport ideas and solutions.
The Accelerator, which is currently welcoming applications, will leverage Coventry University's research and innovation in transport and manufacturing to provide chosen SMEs with access to an extensive range of facilities and technical expertise.
The Clean Futures programme is being led by Connected Places Catapult in collaboration with the Black Country Innovative Manufacturing Organisation (BCIMO) and the university. The programme forms part of the wider West Midlands Innovation Accelerator delivered in partnership with the West Midlands Combined Authority, Innovate UK, UK Research and Innovation, and the Department for Science, Innovation and Technology.
The CFA will focus on challenge-led areas including greener electric vehicle components, circular economy of transport, road freight alternatives, greener transport infrastructure and future fuels.Companies selected to take part will be supported in automotive testing by the university's Institute for Advanced Manufacturing and Engineering and the Centre for Advanced Low Carbon Propulsion Systems. The other half of the cohort will benefit from specialist help and development in future rail technologies, provided by BCIMO.
Businesses will also benefit from bespoke support and commercialisation services and be able to attend networking and showcasing events to connect with industry and financial partners within the respective fields of research. This will enable companies to maximise their impact and success.
Through our collaboration in the Clean Futures Accelerator, we underscore our commitment to fostering innovation in green transportation.

This initiative not only symbolises our dedication to environmentally sustainable practices, but also reflects our vision to strengthen the regional economy and UK leadership in the green industrial revolution. As we step into the future, our collective actions today will pave the way for a sustainable and prosperous tomorrow.

Professor Marcos Kauffman, Director of the Institute for Advanced Manufacturing and Engineering, Coventry University
The Clean Futures Accelerator will enable innovative companies across the region to drive the Green Industrial Revolution forward. I look forward to seeing the creative and innovative ideas that will form the bedrock of the regional and UK economy in the years to come.

Professor Paul Noon OBE, Pro-Vice Chancellor for Enterprise and Innovation, Coventry University
Applications for the Clean Futures Accelerator are open until midnight on 10 September. Find out more about The Clean Futures Accelerator.