KEF 2023: Coventry University Group continues to excel in sharing expertise with businesses and communities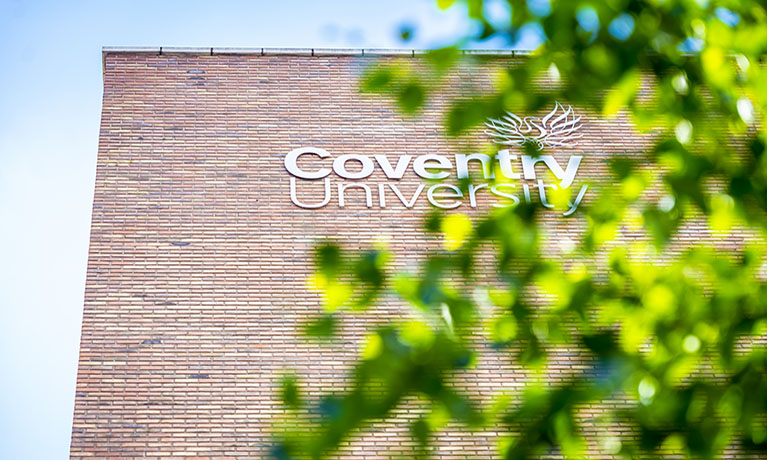 ---
Wednesday 11 October 2023
Press contact
---
Coventry University Group's outstanding work in sharing its academic and research expertise for the benefit of businesses and the local community has been officially recognised for the third time.
The Group was placed in the top 31% of universities for working with business, scoring five out of five in that category of the Knowledge Exchange Framework (KEF).
Another maximum score came in the wider community engagement category, placing the Group in the top 14% of universities. The KEF, developed by Research England, assesses English universities' ability to use their knowledge to positively support businesses, organisations, community groups and residents.
Coventry University runs many local and national growth and regeneration programmes such as the Help to Grow scheme which provides management courses to small business owners, and the Clean Futures Innovation Accelerator, a government backed initiative that has been designed to help SMEs and start-ups develop their green transport ideas, by providing essential funding and business advice.
Paul Fairburn, Director of Coventry University Enterprise and Innovation, the commercial arm of the university group, said the results show continued growth in business activity.
This is another set of fantastic results for Coventry University Group from the KEF and shows that we are committed to working alongside businesses and our local communities to share our knowledge and support economic development.

We regularly engage with local businesses and the community to understand their needs and work collaboratively with them to inform our research and development activities and increase economic impact.

It's great that the KEF has recognised this hard work in their assessment, and we will continue to work proactively with businesses and the community to share our knowledge.

Paul Fairburn, Director of Coventry University Enterprise and Innovation
To find out more about the KEF, click here and see some our knowledge exchange work here.