Coventry University's strength in community engagement and local business regeneration ranks well for a second year in the national KEF results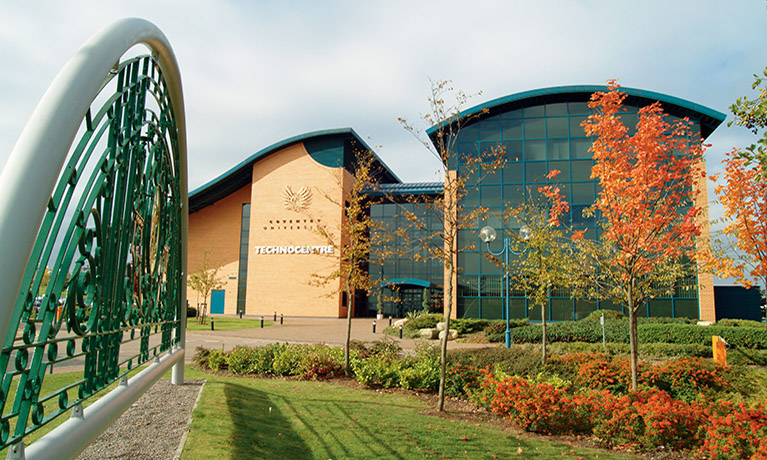 ---
Tuesday 04 October 2022
Press contact
---
Coventry University Group's outstanding work in sharing its academic and research expertise for the benefit of businesses and the local community has been officially recognised for the second year.
The Knowledge Exchange Framework (KEF), developed by Research England, is a way of assessing universities' ability to use the knowledge they gain from their research with society as a whole, such as sharing breakthroughs in medicine with a healthcare company.
It marks universities out of five in a range of categories relating to their work with business, the wider community, individuals, and start-ups.
For 2022, Coventry University scored the maximum in the 'Working with Business' and 'Public and Community Engagement' – a higher score than when the KEF was first launched last year. This score means Coventry University is in the top 20 per cent of all similar universities in these categories.
The university also scored four out of five in 'IP and Commercialisation', 'Local Growth and Regeneration' and 'CPD and Grad Start-ups'.
Paul Fairburn, Director of Coventry University Enterprise and Innovation - the commercial arm of the university – felt its recent 'Help 2 Grow', 'Uxplore' and 'Green Business' initiatives all helped contribute to the results.
This is another set of fantastic results for Coventry University from the KEF, and shows that we are committed to working alongside businesses and our local community to share our knowledge and empower our region.

Paul Fairburn, Director of Coventry University Enterprise and Innovation
He went on to say "We regularly engage with local businesses and the community to understand their needs and work collaboratively with them to inform our research and share our knowledge with them.
"For example, the Uxplore programme helps Coventry and Warwickshire businesses access direct support from the University to improve digital connectivity and develop cutting edge products and services for their customers.
"And our Help 2 Grow initiative pairs SMEs with a dedicated business mentor from the University who can advise them on how to enhance their business.
"These programmes have grown considerably since they launched and have really broadened the business and community support we can offer.
"This is on top of the excellent partnership work we have done after launching our spin-outs, Hope 4 Community CIC, which has delivered online health support for those with long Covid, and OVO Biomanufacturing, which is optimising vaccine manufacturing for both Covid and the flu.
"It's great that the KEF has recognised this hard work in their assessment, and we will continue to work proactively with businesses and the community to share our knowledge."
Find out more about the university's KEF results.