Coventry University helps Birmingham-based social enterprise to redefine itself and create jobs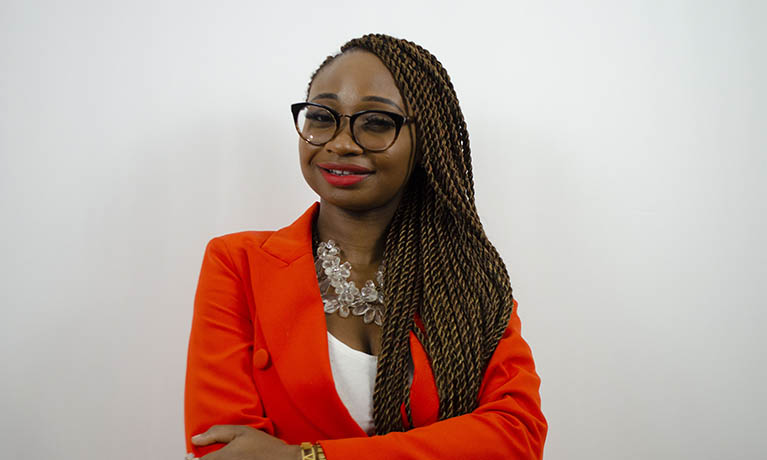 ---
Thursday 14 October 2021
Press contact
---
Coventry University, a growth partner of Innovate UK, delivering the Innovate UK EDGE programme in the Midlands, has helped Niyo Enterprise to identify new opportunities for growth, to redefine themselves as a social enterprise and to create twelve new jobs for black female hair stylists and other support roles in the Birmingham area.
Niyo Enterprise was established in 2018 and runs Niyo Hair and Beauty, a mobile afro hairdressing service, and Niyo Network, which offers workshops to teach teen mums and ex-offenders how to braid afro hair, which has so far supported 1,800 black women.
Oyinkansola Adebayo, CEO and Founder of Niyo Enterprises was paired up with Daniella Genas, one of the university's Innovate UK Edge specialists to receive one-to-one coaching and business mentoring.
This included reframing Oyinkansola's thinking around her business model, particularly the concept that it is ethically ok to be a social enterprise that generates income if it's invested back into the business for the benefit of the community. From this, they developed a strategic three-year plan and carried out market research that identified technology as a growth area and a sector that is under-represented by black women.
Daniella also introduced Oyinkansola to the non-profit organisation, Coding Black Females, whose aim is to provide more opportunities for black female software developers. This introduction led to a £250,000 contract with West Midlands Combined Authority to run a collaborative project called Black Codher bootcamp.
The bootcamp provided software development training to black women from low-income groups to become full stack developers to support in building the Niyo Hair and Beauty app. The app allows customers to browse mobile hairdressers in their area and view hairstyle options and customer service ratings. The pilot is proving a success, with over 100 regular customers.
Daniella Genas said "Prior to joining the programme, Niyo Enterprise's turnover did not reflect the effort that was being channelled into the organisation by Oyinkansola and her business partner, Olaoluwa Dada."
After implementing some of the ideas gained on the programme, Niyo Enterprise's annual turnover has reached £480,000, helping to create new jobs and the funding to develop the app further, which will be rolled out across the Midlands during 2021 and beyond.
Daniella has had a massive impact on my business mentality which has been central to a lot of the organisation's growth. She has helped us to map out where we want the organisation to be in the next three years.
Niyo Enterprise has since collaborated with major brands such as Apple and Citibank on additional opportunities for black women, boosting their revenue for further reinvestment. This has included working with KPMG to find employment for five women at the firm.
To find out more about the Innovative EDGE programme and to see how you can get involved, visit CUE Business Solutions.