Coventry University Group selected as the first training provider for new technical skills programme in South Essex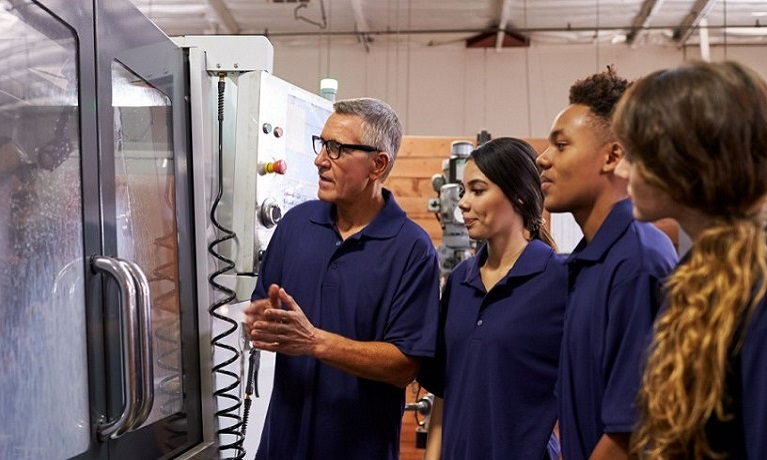 ---
Tuesday 11 July 2023
Press contact
---
Coventry University has joined forces with Ford Motor Company, London Southend Airport, DP World, and the Association of South Essex Local Authorities (ASELA) to deliver high quality education and training solutions.
The South Essex Advanced Technical Skills (SEATS) initiative seeks to increase the skills of local residents by introducing new employer-led development opportunities, delivered by Coventry University Group.
The collaboration with Coventry University is SEATS' first service contract within the higher education provision, which aims to harness teaching and research expertise, alongside industry knowledge.
We are delighted to join this project to help address the skills gaps in South Essex.

Coventry University Group is already educating students from the north to the south of the country, as well as in more than 40 countries around the world. We passionately believe our high-quality education can deliver a real impact for communities and businesses in South Essex

Ian Dunn, Coventry University Provost
SEATS will grow the workforce of the future by providing specialist training in engineering, managerial development, logistics and digital - skills which are much needed by businesses and employers in South Essex.
Securing a contract with Coventry University is a significant milestone for SEATS, allowing training to get underway this year and therefore helping to meet the requirements of local businesses and close long-standing skills gaps in South Essex.

John Tabor, Business Operations Manager at Ford Motor Company and Chair of SEATS Board
The project is live, and learners can start their work-based training this autumn. Find out more about the SEATS project.
---
About the Coventry University Group
Coventry University is one of the top-rated universities for working with business. Many of the university's commercial activities are delivered and supported through our trading subsidiaries; Coventry University Enterprises and Coventry University Services, alongside other subsidiaries around the UK that offer education and business support services.
Through the growth of the Coventry University Group, we have developed new locations including Scarborough, London and Wrocław, working in partnership with local and regional organisations and developing links with local employers. Find out more about the Coventry University Group.