Coventry University joins global programme supporting entrepreneurial growth across Singapore and Europe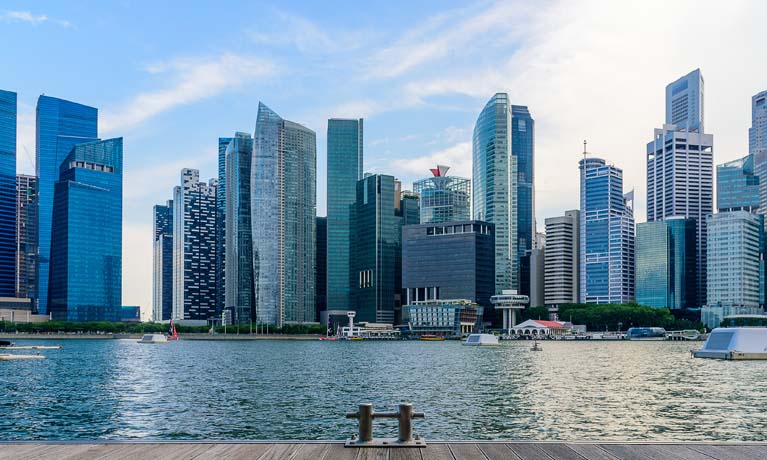 ---
Monday 24 July 2023
Press contact
---
Coventry University's Singapore Hub has joined a prestigious project to bring entrepreneurs from Singapore and Europe closer together.
The Erasmus Young Entrepreneur (EYE) Global Programme aims to encourage and support business collaboration between aspiring and new entrepreneurs and is led by the European Business and Innovation Centre Network and co-funded by the European Commission.
The EYE Global Programme has gained recognition as a powerful platform that empowers entrepreneurs by offering them connections, knowledge and growth prospects within Singapore's, Taiwan's and South Korea's dynamic entrepreneurial ecosystem.
The Singapore Hub has teamed up with SPI (Sociedade Portuguesa de Inovação), and will use their expertise and extensive network outreach to identify suitable entrepreneurs to enroll as Host Entrepreneurs in the project, whilst creating awareness and driving participation among eligible entrepreneurs.
Aspiring entrepreneurs, start-ups and established businesses in Singapore are invited to explore the unparalleled opportunities offered by the EYE Global Programme which can help them gain access to a wealth of knowledge, mentorship and potential networking opportunities designed to propel their ventures to new heights.
Find out more about the EYE Global Programme.
---
About SPI
SPI (Sociedade Portuguesa de Inovação) is an international consultancy, created in 1996, with a deep knowledge of the private and public sectors. It specializes in innovation, science, technology and regional development. It promotes new opportunities to enhance competitiveness, generate growth, tapping into new markets and acting globally.