Battery software company develops new technology to improve electric vehicle life with help from Coventry University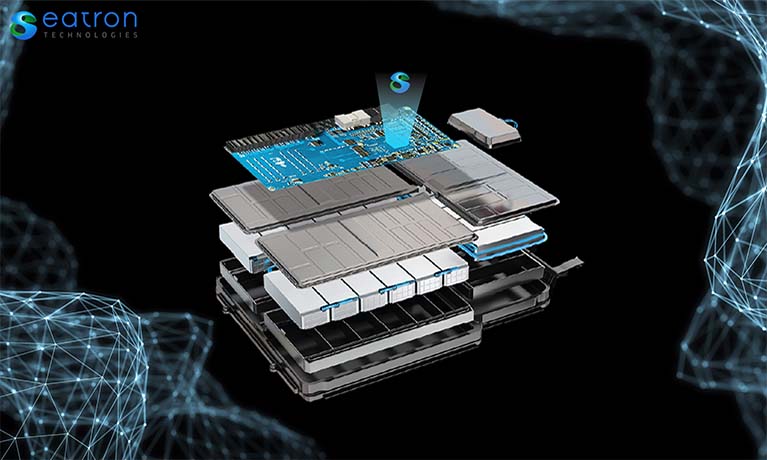 ---
Friday 09 June 2023
Press contact
---
An Electric Vehicle (EV) software developer based in Warwick has developed a system which could transform the durability of EV batteries.
With business support from Coventry University, Eatron Technologies has created AI-powered software designed to be used with a range of electric vehicles, helping to detect when the batteries within them might fail.
The software contains a predictive tool known as a 'remaining useful lifetime algorithm' which detects signs of a battery's aging far in advance by analysing how a vehicle is being driven and cared for.
This tool could significantly reduce costs for EV manufacturers and fleet management companies, as diagnosing problems early can often mean the difference between a quick, economical fix and having to replace a battery or vehicle entirely.
Following success in the UK, Eatron's innovative software has recently received a series of patents in the USA, allowing it to break into new markets.
Our software is really useful for EV manufacturers, who can see at a glance which vehicles need to be looked at way before their batteries are due to fail due to loss of capacity.

The algorithm we've created constantly assesses the way an electric vehicle is used, such as how frequently and intensely it is being charged and adjusts the battery's predicted end-of-life accordingly.

Dr Umut Genc, Managing Director of Eatron Technologies
Coventry University introduced Eatron to the Proof-of-Concept grant programme, which is funded by the European Regional Development Fund.
This resulted in the company being awarded a grant of £10,000 to test its algorithm on a battery at Warwick Manufacturing Group before applying for its first patent in the USA.
"Receiving the grant via Coventry University was crucial to us being able to fine-tune the algorithm," added Dr Genc.
"Once we had perfected it, the patent family in the USA has been key for us to profit from our hard work."
Coventry University also helped Eatron earn a second grant worth more than £10,000 via the Innovation Networks programme to improve its adaptive suspension software, which detects bumps or potholes in the road and automatically adjusts the vehicle's suspension settings for maximum comfort.
The success of the software in vehicles all over the world has helped create a platform for the company to build on and has directly resulted in Eatron hiring a technical specialist who is responsible for developing algorithms for the firm's battery management software.
Dr Genc said: "The support given to us by the team at Coventry University was so important in getting us to where we are today. Their help throughout both application processes and us implementing our software was incredibly important."
Catherine Colby-Johnson, Business Delivery Manager at Coventry University, said: "Eatron Technologies' software has incredible potential to vastly improve the performance of EV batteries, so it was a prime candidate for support, including from the Proof of Concept and Innovation Networks grants.
"We are delighted it has secured patents in the USA for its battery-life algorithm, and we cannot wait to see it grow even further."

Catherine Colby-Johnson, Business Delivery Manager at Coventry University
Find out more about Coventry University's business support offer.