New AI app aims to make A levels more accessible for students who struggle to revise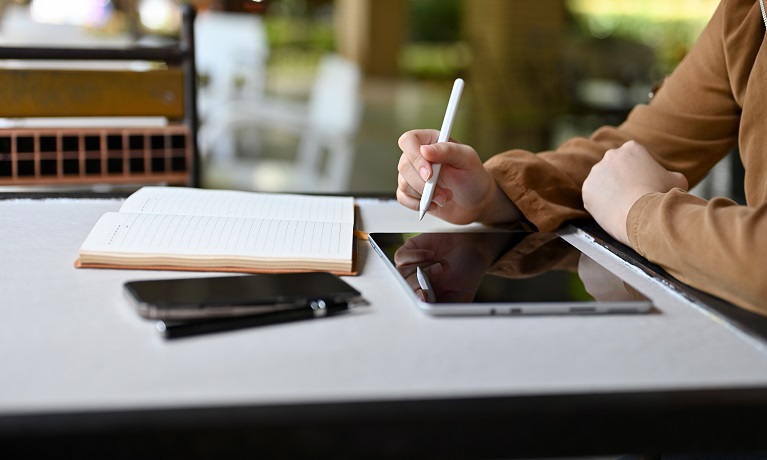 ---
Tuesday 18 April 2023
Press contact
---
A specialist tutoring business is launching a new AI-learning platform which could revolutionise how students learn - including those with dyslexia.
Econominds, founded by Ilisha Masaun when she was just 18 years old, is a West Midlands based business that creates relatable and personalised revision resources to students of A level Economics who find mainstream courses particularly difficult.
She was inspired to further develop the business to give students more accessible courses after finding her own experience of studying to be highly challenging due to having undiagnosed dyslexia at the time.
Ilisha, who studied Economics and International Trade at Coventry University, was able to grow and expand her business thanks to mentoring and advice that she received from Coventry University Social Enterprises (CUSE). CUSE offers businesses with economic and social benefit the opportunity to work with the University whilst also helping to develop the entrepreneurial skills of students, staff and alumni.
Econominds has now helped more than 3,500 students around the world – including as far away as Australia – better understand Economics A level. All those tutored by Econominds have earned A* to B grades, higher than the national average.
Following this success, Econominds is set to expand its offering by delivering a new set of personalised courses created with the help of AI.
Set to launch in September 2023, the new AI platform will automatically create a unique learning pathway for each student based on how they answer questions within the short interactive lessons.
Ilisha said: "When I was studying my A levels, I found my Economics course to be particularly difficult because there were only large textbooks to read as a resource and nothing else.
"After some research I found that active recall learning methods – where you are quickly tested on what you've learned – worked better for me.
"Initially, Econominds only involved classroom and one-to-one tutoring, but when the pandemic hit, we moved to online-only which enabled us to keep the business going."
I got involved with CUSE after I left university, and they were still more than happy to support my business ambitions.

Ilisha Masaun, founder of Econominds
Mentored by Ivan Vickers, CUSE helped her create a clear business plan and coached her on how to pitch the business effectively to investors and during networking events.
"His support was incredibly useful and allowed me to receive enough capital alongside our profits to develop the AI platform."
Following the launch of the AI platform, it's hoped Econominds will soon be able to expand into other subjects such as maths, science, and computer science.
"Using AI technology gives us an even more precise approach when it comes to developing the right course for our students and may enable them to learn a given topic up to 50 per cent faster than traditional teaching," Ilisha added.
"We hope that the data analytics tools and self-marking capabilities of the courses will also help cut teachers' workloads and enable them to quickly pinpoint areas where students need extra support.
"It's a really exciting time for Econominds and we think this platform could really shake up the education sector."
It's fantastic to see how Econominds has gone from a simple tutoring agency into a business with great ambitions to help students learn in a different way.

CUSE is here to help students, alumni and staff turn their ideas into brilliant businesses – and we can't wait to see where Econominds goes from here.

Ivan Vickers, Coventry University Social Enterprises (CUSE)
Find out more about CUSE.