Planning a sustainable fashion event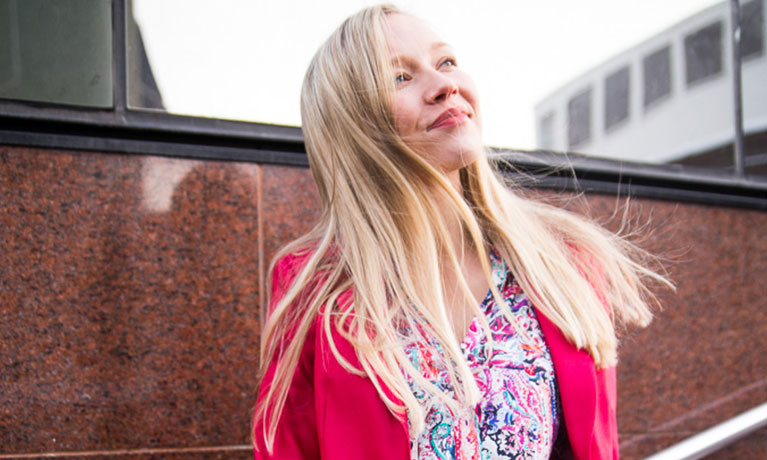 ---
The event, bustling with students who brought in their pre-loved clothes to swap, maybe for a bolder style or perhaps that coat they had always wanted, allowed them to see first-hand the importance of fashion trends, what works for audiences and the process for setting up an event.
Uncovered caught up Veera Wahlgren, International Fashion Business student.
Hi Veera!
What did you want to achieve from this project?
To create a sustainable fashion event where visitors could bring in their used clothing and swap them for the clothes in our "stock" which consisted of donations. We also provided the option for people to buy affordable clothes in order to encourage the exchange of pre-loved clothes in an attractive way.
What was involved in the planning of this event?
International Fashion Business students were involved in the planning of this event. Once we had decided on the concept, we started listing out things to consider and the roles needed for the event to be a success. The roles included branding, marketing, logistics, film, music, food, clothing swap, styling, models, etc.
How did this support your course?
This opportunity was one of the most exciting, instructive and motivating experiences that I have personally experienced during my 3 years at University. It taught me skills in planning, organising, time management, responsibility, and teamwork. It also enhanced my communication and professional skills.
As far as I'm concerned, the event was an absolute success!! The venue was full of people for the whole 4 hours and there was a nice buzz going throughout the event. We had 225 people register for the event and many people stayed from beginning to end!
This was an excellent addition to my CV and will be great to talk about at interviews when I graduate.