Second-year Film Production student's work on "heartfelt*" and "compelling**" documentary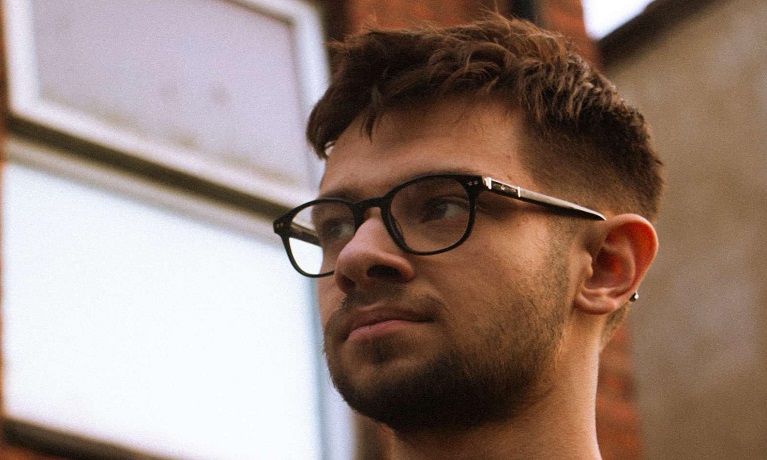 ---
It was a good insight into how patient you have to be, waiting for something to happen.
'Leaving to Remain' follows three Roma settlers in the UK.
Denisa Gannon is one of them - she was the first Roma person to qualify as a solicitor in England and Wales and is Hynek's mum.
When lockdown forced the production of the documentary 'Leaving to Remain' to stall, Hynek was the first to volunteer his services.
It was weird at first because I had to ask my mum questions and film her every day. I found out a lot about my family and the professional experience helped me define my camera composition for future projects.
Having considered studying at film school in London, Hynek opted to join Coventry University:
Making films is all I want to do, that was my priority, but I'm glad I chose Coventry because I've got a more rounded and broader university experience. The university's media loan shop is excellent too; the high-end kit is readily available, so you can be creative and your work will look its best.
Despite struggling to engage with some elements of his first-year course, Hynek is glad he stuck with it:
I quickly made friends with my flatmates which made things easier and soon enough I was learning about and doing, exactly what I wanted and hoped for.
Coventry University embeds employability into all its undergraduate courses and Hynek recognises how valuable practical opportunities are:
My main focus has been on narrative film but having worked on this documentary, it's opened my eyes to the format and I'd be keen to work on another in time. I got some useful industry contacts too!
The new Delia Derbyshire arts and humanities complex is due to open later this year. It's a game-changing investment that represents the university's faith in the creative community it fosters.
Hynek has hopes of putting some of the new kit to the test:
The photography studio and the capacity for large-scale work like film sets would be brilliant for my course and I'd be keen to use the motion capture facilities. People are really buzzed about being able to work in there.
Ultimately, Hynek hopes to travel more and has used the university's support network to source opportunities to work and study abroad:
The university lecturers have been incredibly helpful and the Handshake platform has been useful in helping me find an opportunity abroad. The library being open 24/7 has meant it's easy to access out of hours, especially as film production isn't nine to five.
Finally, Hynek has this advice for new and potential undergraduates:
Don't be lazy and rely totally on UCAS like I did. I'm loving my course but uni isn't the only option. If you have a real passion for a particular subject or industry, university is probably your best choice but otherwise, do your research and be flexible.
Want to explore what goes on behind the camera? Take a look at our Film Production course.
*https://www.theguardian.com/film/2023/apr/24/leaving-to-remain-review-roma-migrants-caught-in-the-brexit-and-covid-upheavals