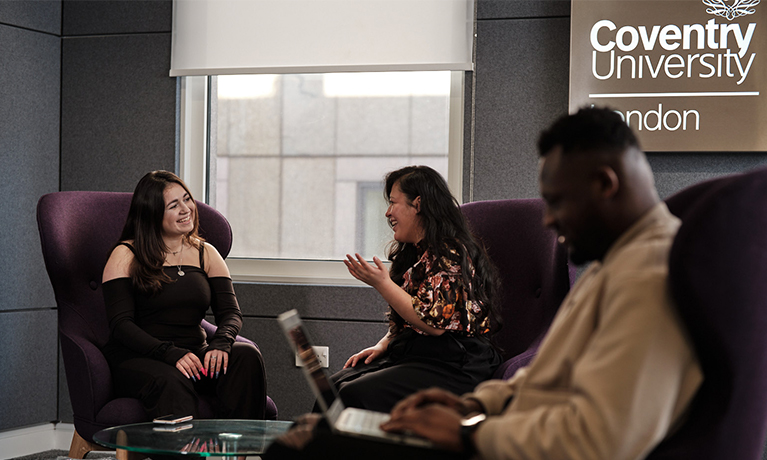 ---
When I was looking for a place to study, I knew that I needed a place with student support staff who would listen to the issues and challenges students have. I knew that here, I was going to have extra support on achieving my goals because I saw that Coventry University was highly ranked for student support. Everything about coming through Clearing was straightforward. It was a positive experience because the team responded to me quickly.
Something I really like about my course is that the academics are really passionate about what they teach. That has made a huge difference. I also really like where the university is located because it's surrounded by businesses. As business students, it provides a glimpse into the world of business and a really nice feeling about the world we are hoping to work in.
The way that Coventry University London has embraced the challenging situation we faced during the pandemic has been effective. For a university to be able to coordinate different departments through an unexpected crisis could be challenging, but Coventry did so well. As soon as the pandemic happened, online lessons were available to all of us. I personally had to self-isolate for long periods, and Coventry University London responded well to that. My tutors were really helpful, and I changed from on-campus to online learning in seconds.
I have a lot of friends who are international students, and the diversity in the classroom has helped me a lot. Everyone brings their own experiences, and when our ideas blend together, they become something beautiful. It's useful because that is how things are in the world of business, especially here in London. Being at university has given me a lot more confidence and knowledge, and not just about business, but how to be a better communicator and to seize the moment.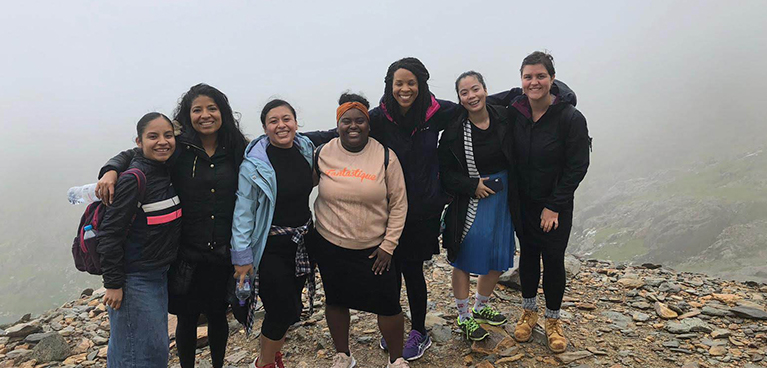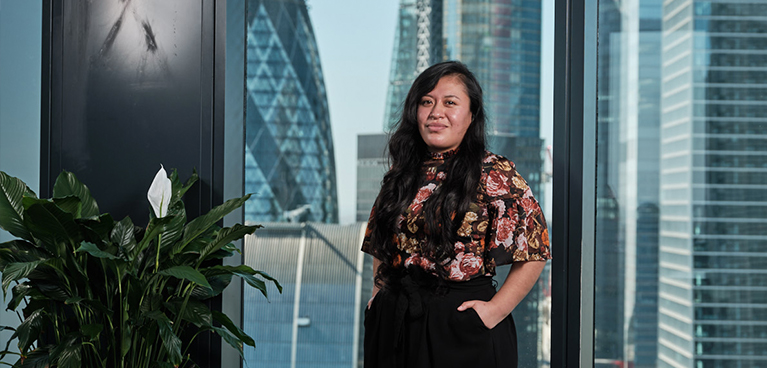 ---
---

Author
Joselyn Moreno Cajamarca
Author Bio
Course
Contact