Get to know the multicultural Coventry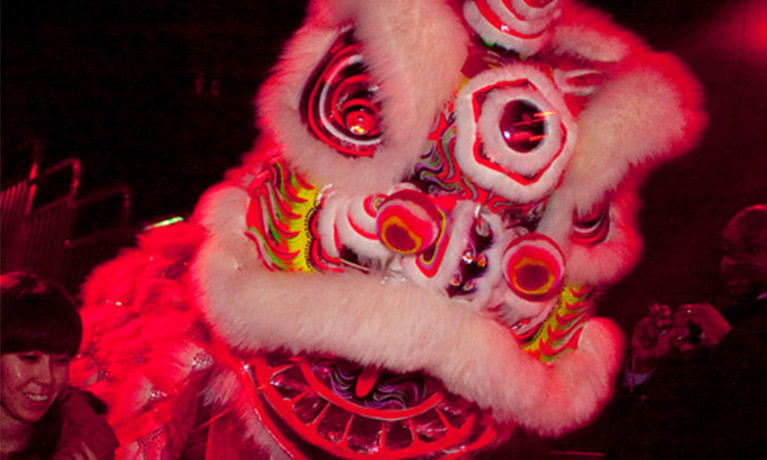 ---
As Coventry prepares to become the UK's City of Culture 2021, now is a great time to learn more about the city and how it's a beacon of multi-culturalism.
Coventry is continuously reinventing itself but has managed to keep the heart of its history alive in this peaceful city. The amount that Coventry has grown of the years is outstanding. There are new students every year coming from different parts of the world, it's no wonder Coventry folk love to embrace this and show appreciation and support.
With over 50,000 students living in Coventry, it's easy to see why it's been rated as a top 5 UK Student City*.
Discovering a new city and making it your home is one of the most exciting parts of university life. Walk down the lively city streets, winding river paths or our floating glass bridge, and you'll find no two days will be the same in such a bustling city.
Coventry is a modern, cosmopolitan city – welcoming more than 13,000 international and EU students to the UK, the city has transformed into a global community.
Our culture is as diverse and vibrant as the people and places you can visit, which is why Coventry is the City of Culture 2021. Every four years, UK cities compete for the chance to hold a year of events and celebrations. With the world watching, we can't wait to experience an unforgettable year of celebration into the creative arts- with theatre, dance and music festivals carrying on into 2022, so we hope to see you there**.
In such a multicultural city there's a lot to experience. For food enthusiasts, feed your senses and try a variety of restaurants with an international flavour. You could also attend one of Coventry's annual food festivals after a lecture. For music lovers, we host an array of live performances and festivals, such as the Godiva Festival, one of the UK's largest family music festivals, and smaller performances from artists at the legendary Kasbah Club, Golden Cross and more.
History
Our city is rich in history. Opposite our university is the famous Coventry Cathedral and the ruins of the old cathedral. In the winter, an ice-skating rink is put inside the iconic ruins so people can skate among them. For fans of art and history, there are 12 museums and five theatres nearby, alongside the prestigious FarGo village. FarGo is an artistic industrial space, just outside the city centre, designed exclusively for creative, independent businesses and like-minded visitors. Here you will discover over 40 independent businesses, giant murals, a craft brewery, artisan food, a vegan shop, a museum and a Crossfit gym. If you're feeling adventurous, take a dive in the £36m Water Park, or test your wits and visit the 'escape rooms', paintballing, go karting and virtual reality experiences- or perhaps try the cat café, the city has something for everyone.
Sport
Coventry was named European City of Sport in 2019 which has left a legacy for Coventry promoting and celebrating the benefits of sport. The city has plenty to offer sports fans. The Ricoh Arena can house 32,000 football and rugby fans, hosted the London 2012 Olympic football matches and Coventry City Football Club play their English Football League matches there. The Ricoh Arena is also where some of the 2022 Commonwealth Games will be held. It is also home to the Wasps Rugby Club and Wasps Netball, which frequently offers volunteering opportunities to our students. Other sports teams within the city include Coventry Rugby Football Club, Coventry Bears rugby league club - and the Coventry Blaze ice hockey team.
Multiculture and diversity at Coventry University
Reflecting the multiculture in the city, Coventry University embraces and celebrates diversity and culture that comes from its students from the UK and around the world.
We also have a dedicated floor for those who wish to find some peace, quiet and tranquillity but at the same time be able to fully embrace their way of life and culture.
Societies
Coventry University Student's Union (CUSU) help to organise a wide selection of societies including the Chinese Society.
The Chinese society helps students get most out of their international University experience, as well as promoting the vibrant Chinese culture and tradition on campus. Look out for free food that is often given out by societies on campus.
Learn more about all the societies available, check out CUSU's A-Z of societies.
Spirituality and Faith
Coventry University's Spirituality and Faith Centre is located at the heart of the campus and is a warm, safe environment for all students and staff irrespective of your beliefs.
Facilities include a multi-faith meeting room, chapel, Muslim prayer rooms (with ablution facilities), lounge, multi-faith library and kitchen.
The Centre seeks to promote a harmonious and peaceful atmosphere in the midst of a vibrant campus. It provides a space that welcomes diversity and dialogue in order to encourage the development of a wider supportive community.
There are regular organised events and activities, such as retreats,
meals, discussions and speakers, celebrating the rich cultural diversity of Coventry University and the City.
Our welcome events are a great opportunity to meet students from across the University and our international students particularly enjoy these activities.
The Spirituality and Faith team of chaplains can link students and staff of most faith traditions with local communities.
*Coventry City Council 2015-2018 statistics and QS Best Student Cities Index 2019.
**Subject to UK government regulations about large gatherings in response to COVID-19.
---

Author
UnCOVered writer
Contact