International Foundation Year
The International Foundation Year (IFY) is a one-year programme that gives guaranteed progression to Year 1 of a wide range of bachelor's degrees at Coventry University or Coventry University London. The IFY is for students who have completed senior secondary education but don't yet meet the requirements for direct entry to an undergraduate degree with us.
Choose your IFY and location
You can choose from 10 IFY study routes across a variety of subjects, all designed to prepare you for progression to an undergraduate degree at Coventry University or Coventry University London. The IFY is your stepping stone to a more confident undergraduate study experience as you will be learning some subject-specific knowledge in advance, as well as improving your academic English skills by attending specially designed language modules.
The IFY programme runs at our CU Coventry campus in the city centre, with access to the main campus facilities. You can also choose to study Accounting and Finance or Business at CU London (North Greenwich) in the heart of the capital.
Student support
Whether you're studying at our Coventry or London campus locations, you can request or be referred to a student success coach during your IPP study route as early as day one. Your coach can support you in managing your studies, ensure you have access to services you need, help you to develop transferable lifelong skills, assist you in building up your experience, or even pair you up with a peer mentor for moral support and tips on daily student life.
Meet our student support team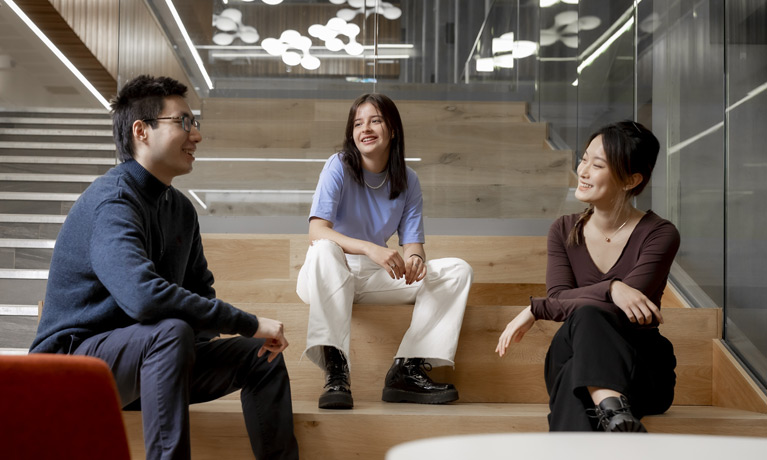 International Pathways Programme links