Antonia Koumproglou
Lecturer in HR and Organisational Behaviour
Email: antonia.koumproglou@coventry.ac.uk
Antonia is a lecturer in Human Resource Management and Organisational Behaviour and module leader for Professional Practice II. Antonia is a transdisciplinary scholar of HRM and Intercultural Communication, who explores the intersections between culture, language and cross-cultural, technology mediated communication and organisational learning in a variety of contexts. Teaching has been an important part of her career. She has extensive professional experience, having worked for several academic institutions in multiple countries. She has extensive teaching experience in Global and Transcultural Communication, Cross-Cultural Management, and International HRM. Antonia has teaching and research experience, mainly from her positions at Coventry University London Campus, LCIBS, EU Business School and the external programmes of the University of Central Lancashire and State University of New York College. She has participated in various conferences, and has been a contributing author and editor in a number of books covering a range of different topics such as entrepreneurial innovation, workplace learning in small and medium enterprises.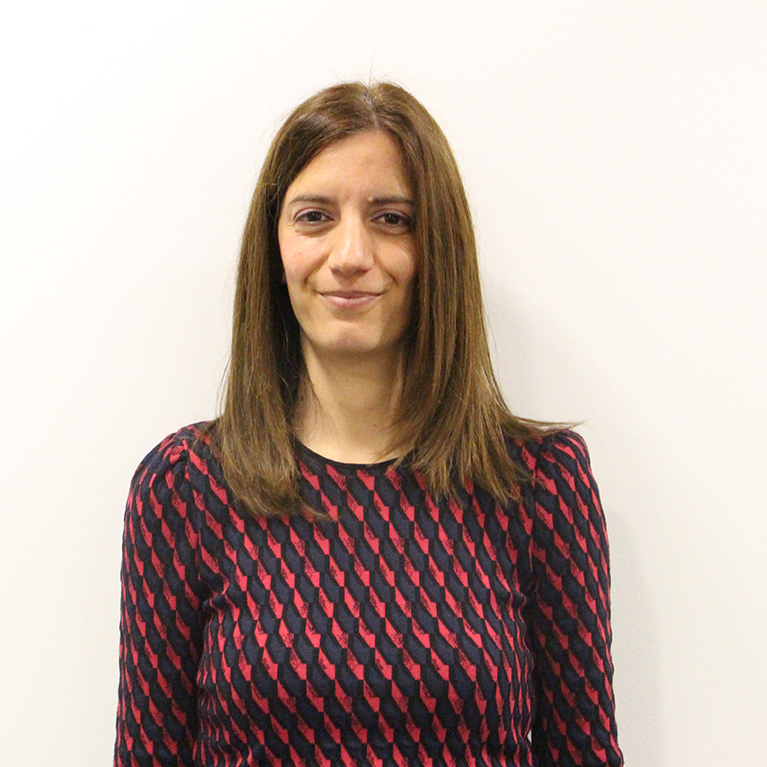 Teaching Areas
International HRM
Working in Global Diverse Teams
Doing Business in Europe
Professional Practice
International Human Resource Management
Organisational Behaviour
Leading in a Changing World
Qualifications
Postgraduate Certificate in Academic Practice in Higher Education PgCAPHE, Coventry University (2019)
MA Media Culture & Communication - Institute of Education (2005)
BA (Hons) English Language and Literature, University of Central England (2001)
Foundation in Economics, DEI College (1998)
Professional and Industry Memberships
Higher Education Academy (FHEA)
TESOL Greece, which is the official Greek affiliate of TESOL Inc.
Hellenic Society of the Graduates of British Universities, British Council, Thessaloniki-Greece
Research and Consultancy
Antonia has researched and written on International Management, Marketing & Branding, Student Inclusion and Engagement Entrepreneurship and Innovation Management. She has participated in various conferences and had her work published.
As a reviewer for the Journal of Knowledge Economy, Antonia provided written feedback on the scholarly merits and the scientific value of the work, together with the documented basis for the reviewer's opinion, indicating whether the writing is clear, concise and relevant.
Publications and Scholarship Activities
"Achieving Match between Learning Design and Small Business Entrepreneurial Learning Needs", Biginas K., Koumproglou A., Wyer P., Bowman S, 2019.
"Fostering the Small Business as a Learning Organisation", Koumproglou A., Biginas K., Wyer P.,Bowman S ,2019.
Developing an Innovative Teaching and Learning Approach to Enterprise Education, Biginas K., Wyer P., Koumproglou A. ISBE 2017 Conference, Belfast, Ireland, November 2017. On Research - The EU Business School Peer - Reviewed Journal, Volume 1, Fall 2018.
'Making Economics Accessible and Understandable for Growth Seeking Small Business Owner Managers'. Biginas K., Wyer P., Koumproglou A. (Current)
How companies used marketing techniques during the economic crisis in Greece to inspire customer loyalty and build emotional connections, Koumproglou A., Biginas K., Wyer P. ISBE 2017 Conference, Belfast, Ireland, November 2017.
Small Business Management and Control of the Uncertain External Environment. Biginas K., Wyer P., Koumproglou A., London 2017 (Current)
Communities of practice and student engagement. Biginas K., Koumproglou A., London 2016
The role of School-Community-Family partnerships as Catalyst for Inclusion and Equity in Education. - Biginas K., Koumproglou A.
Books:
As an Editor Antonia is currently working on the book "Small Business Management and Control of the Uncertain External Environment". The book is designed to be a part of the book series Advanced Strategies in Entrepreneurship, Education and Ecology - Emerald Publications UK. This book series aims to examine and discuss policies and innovative initiatives, and practices in Entrepreneurship, Education and Ecology (E-Triangle). 2019-2020.
Antonia participated in the book "Analytics, Innovation and Excellence-Driven Enterprise Sustainability". The book, which is part of the DIE4Growth (Democracy, Innovation, and Entrepreneurship for Growth) book series, provides space to original and review papers, technical reports, case studies, comparative studies and literature reviews using quantitative, qualitative, or mixed methods approaches. Both, contemporary and historical accounts that are considered of particular interest to the volume are contributions that explore the intersection of data analytics and enterprise excellence in different organizational settings. (2015-2017)
Currently working on the areas of Organisational Sustainability and Growth and Economic, Technological and Social Development. Her work aims to offer different views on how knowledge sharing and innovation create opportunities for growth as well as how the business environment influences employees' perceived group membership and their overall organisational commitment'. (2018-2019)