Roopa Nagori
Senior Lecturer and Course Director (International Human Resource Management MBA)
Email: roopa.nagori@culc.coventry.ac.uk
A chartered member of the CIPD, Roopa has over 15 years of experience in education, training and consultancy, in India, Singapore and the UK. As a HR Consultant with the Management Development Institute of Singapore, her work involved designing and delivering training to managers in the healthcare, hospitality, retail, education and finance sectors.
Roopa brings her commercial experience to her leadership of modules in human resource management, employee engagement and developing people. She supervises undergraduate and postgraduate dissertation projects.
She graduated with a first class MBA in Human Resource Management from Mumbai University in 1997, and her Postgraduate Certificate in Education from the University of Westminster in 2008.
Roopa is a regular participant in HR seminars and networking events, and also presents papers at international education conferences. She is currently pursuing doctoral studies at Coventry University, and her PhD topic is 'Employee Engagement and Well-being of the Remote Worker'.
Qualifications
Postgraduate Certificate in Education, University of Westminster, 2008
Postgraduate Certificate in Instructional Design, Nanyang Technological Institute, Singapore, 2004
Masters in Management Studies, Mumbai University, 1997
Bachelors in Science, Bombay University, 1994
Professional and Industry Memberships
Associate Member: Chartered Institute of Personnel Development, London.
Associate Member: Chartered Management Institute, London
Committee Member of the Engage for Success Cross Cultural Research Group
External Examiner involved in the validations of Graduate and Postgraduate programmes at Ealing, Hammersmith and West London College and at London School of Accountancy and Management.
External Examiner with Anglia Ruskin University and Hertfordshire University
Research and Consultancy
Roopa's research interests include cross-cultural learning and development practices, as well as employee engagement. She is an active member of the 'Engage for Success Employee Well-being Research Group' which is a special interest group in the UK dedicated to research in employee engagement, in the UK and other international locations.
Publications and Scholarship Activities
Presenter at the 20th International EDiNEB Conference, June 2013: Future skills for Competitive Business Education, The Open University Business school, Milton Keynes UK (Presented the paper as below)
Nagori , R. (2013), 'Evaluation of a new learning strategy through peer coaching and reflection', Future Skills for Competitive Business Education, Proceedings from the Conference, The Open University, Milton Keynes.
Presenter at the 2nd International IAFOR Conference, 'Key Principles of Peer Reviews: A Feedback Strategy to Engage the Postgraduate International Learner', July 2013: International Conference on Education, IAFOR, Brighton UK (Presented the paper as below)
Nagori, R. (2013), 'Key Principles of Peer Reviews: A Feedback Strategy to Engage the Postgraduate International Learner' - Proceedings from the Conference, ICE 2013, IAFOR, Brighton, UK
Nagori R.(2019 ), 'What drives employee engagement in different global contexts'? Interrnational Journal of Management and Social Science Research Review, Vol-6, Issue-2 pages 26-29
Text book chapter on 'Improving Employee Engagement in Small Businesses',in Small Business Management and Control of the Uncertain External Environment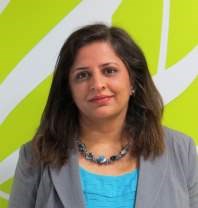 Teaching Areas
International HRM
Professional And Academic Skills
Advanced Career Development
Employee Engagement
Resourcing and Talent Management
Global HR Strategies
Developing Employees
Employability and Consulting Skills