Yvonne Browne
Senior Lecturer
Email: yvonne.browne@culc.coventry.ac.uk
Yvonne has worked in academia for a number of years and has extensive experience in Human Resource Management and Professional Development. Her international industry experience has afforded her with the opportunity to be diverse in her teaching, enabling her to work well with students in a multicultural environment.
Yvonne's international career has stimulated her interest in establishing a number of international initiatives on campus such as organising and hosting an international week, International business simulation week and employability week. She has also organised and accompanied students abroad for business case competitions and networking opportunities.
Yvonne brings her industry experience and passion for employability to leading modules in HRM such as developing people and supervising undergraduate and postgraduate internship projects. She also has experience of leading teams, course directorship and curriculum development.
Qualifications
PhD Registration, Coventry University
PgCert Higher Education Professional Practice, Coventry University
MBA General Management, University of Bradford
Professional and Industry Memberships
Member of the higher education academy.
Research and Consultancy
Yvonne's PhD research involves the investigation of the evolving role of an academic in the new millennium as the facilitator of teaching and learning to integrate the expectations of students and employers.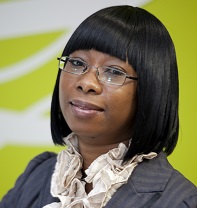 Teaching Areas
Global HRM Strategies
Developing People
Professional Practice
Advancing Career Development
Internship Supervision
Dissertation Supervision