Tania Phipps-Rufus
Lecturer in Fashion Management
Email: tania.phipps-rufus@coventry.ac.uk
Tania is a Lecturer at Coventry University London and teaches on MBA International Fashion Management, MSc International Fashion Marketing, BA (Hons) and Top-Up International Fashion Marketing and Management. Tania is completing her PhD at the University of Bristol, with her research focusing on intellectual property within creative industries and cultural economy with particular emphasis on fashion and design. Tania read law at the University of Kent, Canterbury (2002), and obtained her Master of Laws degree, (LLM) in Intellectual Property Law at the University of London, Queen Mary (2006). She was awarded an AHRC funded research scholarship to conduct a PhD through which she has gained rare experience working with key players in the fashion industry. In 2015 she won the AHRC researcher-in-resident scheme award at DACS, the Design and Artist Copyright Society. She regularly speaks at conferences and events on the topic of fashion and law.
Qualifications
PhD (Expected 2018) in Law, Fashion & IP University of Bristol, scholarship awarded by the (AHRC) The Arts and Humanities Research Council.
LLM (Master's) Intellectual Property Law, University of London, Queen Mary (2006)
LLB Law with Hon's, University of Kent, Canterbury (2002)
Professional and Industry Memberships
2013 – Founder of Fashion, Law & Business
2013 – Socio Legal Scholars Association
Research and Consultancy
Tania's research and consultancy engages with intellectual property in the cultural and creative economies. In particular her work attends to law with a special interest in luxury and the fashion and design industries.
By setting up Fashion, Law & Business Tania intended to address the limited focus on the development of the discipline of Fashion Law in the UK and extend by PhD research. It first started as a meet-up group (2013) to create a community of fashion law enthusiasts and has now evolved into a platform that offers a space for thinking through the issues facing the fashion industry from an interdisciplinary lens. The aim of the perspectives on FLB is to deal with the intersection of fashion, law and business, from different angles. To offer insight, analysis and commentary - drawing perspectives from both cultural theory and sociology to analyse and understand the fashion industry and its unique relationship to the business and legal realms.
Publications and Scholarship Activities
Phipps-Rufus, T. (2017). Paradoxes and Paradigms: A closer look at the role of intellectual property in the fashion industry. 17th Annual Intellectual Property Scholars Conference at Benjamin N. Cardozo School of Law, University of Yeshiva.
Phipps-Rufus, T. (2017). Fashion and Intellectual Property Law; Applying a Bourdieusian Theoretical Framework.The Socio-Legal Studies Association Annual Conference, University of Newcastle.
Phipps-Rufus, T. (2016). Fashioning an Alternative Approach to the Current Fashion System: A Legal Perspective. 4th International Fashion Conference, University of Antwerp, Belgium.
Phipps-Rufus, T.(2016). Fashion, Intellectual Property and Culture in the Creative Economy. Enterprise of Culture Conference, Interrogating Intellectual Property Rights: Fashion and Design, University of Oslo.
Phipps-Rufus, T. (2015). Imitation, Inspiration or Theft: What does intellectual property mean in a global design economy? Design Culture Salon, Victoria & Albert Museum.
Phipps-Rufus, T. (2015). Commercialising Fashion - Fashion Blogging & Intellectual Property. Global Dialogues: Digital Fashion Marketing Conference, Coventry University
Phipps-Rufus, T. (2013). Addressing the Future Sustainability of Law in Fashion. CREATe "Fashion Matters in Times of Globalisation and Digitalisation: City Spaces, Designers, Producers, Supply Chains, Technology and IP. University of Goldsmiths, London.
Phipps-Rufus, T. (2012). Eco-fashion, Culture and the Law. Phipps-Rufus, T (2013). Ethical Fashion Futures Workshop: Changing Habits in Retail, University of Southampton.
Selected publications
Impact
Guest speaker on BBC Radio 4's 'you and yours' consumer affairs programme (2017).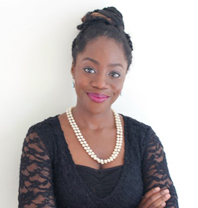 Teaching Areas
Dissertation
Business and Research Management Methods
Luxury Fashion Retail Marketing
Fashion Marketing and Communication in a Global Contet
Fashion and Brand Management
Directed Fashion Research
Integrated Project: International Fashion Marketing