Giulia Massera
Senior Lecturer B in Fashion Management and Marketing
Email: giulia.massera@coventry.ac.uk
Prior to moving into the HE sector in May 2019, Giulia held several professional roles in Business Consulting, Marketing and Fashion. Working for global companies like Accenture, J.W. Thompson, GEOX, MANGO, Liu Jo, Pinko and Ralph & Russo, she has more than 20 years of professional experience in driving growth (business KPIs) and developing talent. In her most recent roles she was Area Manager UK and Ireland for Pinko and Global Operation Manager for Ralph & Russo.
As an entrepreneur, in 2003 Giulia developed and successfully ran a freelance design and tailoring business. She created and sold her own fashion collections in London (King's Road) & Rome, focusing on blending women's urban clothing with exotic and fine textiles, anticipating the upcycling concept.
Between 2009 and 2011 she was the Founder and Creative Director at Shicon.com, a user-generated content platform connecting designers and international brands on urban fashion and lifestyle projects.
During her master's in 1999 Giulia was Assistant Lecturer at La Sapienza University of Rome, teaching Economics. In Coventry London she is bringing together her financial knowledge with her working experience in fashion and marketing, supporting the students in developing a 360-degree career.
Qualifications
PgCert Higher Education Professional Practice, Coventry University, UK (2021)
MBA - Finance (merit scholarship). Prof. P. Giovannini, in collaboration with La Sapienza University of Rome, Italy (1999)
BA – Business Administration & Economics, La Sapienza University of Rome, Italy (1998, graduated with honors)
Winner of the Fashion Times "Designer of the month" award, Milan, Italy (2007)
Web usability improvement & online content management, Roma, Italy (2002)
Life Coach with a focus on young adults aged 15-22 (1993-1998)
Professional and Industry Memberships
Fellow of Higher Education Academy
Research and Consultancy
Giulia constantly invests time in maintaining and developing her professional connections with Fashion brands, focussing on consultancy collaborations and professional development. She also keeps on studying and researching the key subjects that are at the base of her teaching beliefs and approach:
The connection between the Academic Learning Outcomes and the Employability Skills
The factors that determine and connect Employees to Client retention in a business
Leadership skills with a particular focus on coaching techniques for talent development
Publications and Scholarship Activities
Giulia's BA dissertation was focused on anticipating an Italian Bank crisis that actually happened 2 years after her degree, and was mentioned in several Italian online and newspaper articles between 1999 and 2001.
PG Certificate in Academic Practice in HE Case Study: A successful makeover! Improving students' experience of assessment in a fashion module Practitioner (2020) Coventry University London https://acdev.orgdev.coventry.domains/application/files/5116/0743/1743/Giulia_Massera_case_study.pdf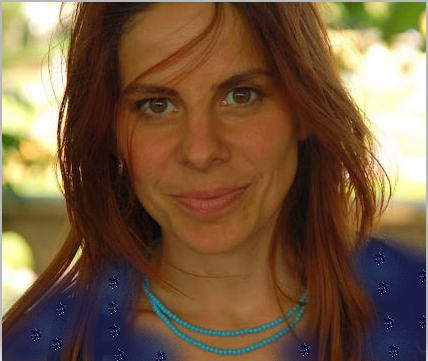 Teaching Areas
Personal Branding and Promotion – level 5
Strategic Brand Marketing – level 6
Talent and Finance Management – level 7
Fashion Trends and Forecasting – level 7
Buying and Visual Merchandising – level 7
Live Fashion Projects – level 5 and 7
Internships – Level 7
CRM – level 7