Alison Maton
Course Director, MSc International Hospitality and Tourism Management and Senior Lecturer Hospitality and Tourism Management
Email: alison.maton@coventry.ac.uk
Alison is an experienced Senior Lecturer and Course Director for the MSc International Hospitality and Tourism programme. She has over ten years' experience in the education sector gained in Further and Higher Education. She is a dedicated and successful professional who excels in course design, enhancement and teaching experience between levels 1-7.
Alison is bringing to Coventry University London her working relationship with the Confederation of Tourism and Hospitality. This and her other industry links will effectively inform her course design and delivery, to prepare work-ready graduates.
Professionally, she has a wealth of event management experience gained from the Regional Office of the National Trust and from the Aimhigher Project. Furthermore, she is a Fellow of the Higher Education Academy and is actively working towards her Senior Fellowship.
Qualifications
PGCE Higher Education – Coventry University - 2017
MA Heritage Management – University of Birmingham – 2008
PGCE Post Compulsory Education – University of Wolverhampton – 2007
BA (Hons) Leisure and Tourism Management – University of Glamorgan - 2006
Professional and Industry Memberships
Member of the Tourism Management Institute (MTMI)
Member of the Chartered Management Institute (CMI)
Member of the Tourism Society
Member of the Confederation of Tourism and Hospitality
Research and Consultancy
Alison's research interests include Overtourism, Sustainable Destination Management, Heritage Tourism and Dark Tourism, on which she has presented her paper at a conference hosted by Heritage Malta. Currently, she will soon commence her PhD, focusing on Overtourism in Urban areas.
She is an advocate for widening participation, improving the student experience and encouraging internationalisation of the curriculum in Higher Education. Her current projects in this area include, developing and delivering a Collaborative International Learning (COIL) Project with Laurea University of Applied Sciences in Finland. She has recently presented her work about her COIL project at Coventry University's Global Together- International Staff Conference and their International Partnership Symposium.
Moreover, in collaboration with colleagues, she has conducted research on the adoption of innovative assessment methods in HE and the design of assessment briefs.
Publications and Scholarship Activities
Dissertation: Attingham Rediscovered, or Attingham Lost? To conserve or not to conserve? The Case Study of the Attingham Rediscovered Project. (2008) Ironbridge Institute, University of Birmingham.
Dark Tourism: Our Fascination with our bloody past. An investigation into the use of emotive interpretation at dark tourism sites. (2008) Presented at the Heritage Malta Conference: 'Rethinking Cultural Heritage; Challenges and Dilemmas', Vittoriosa, Malta.
Mass Tourism: Theft of Our Heritage (2007) Ironbridge Institute, University of Birmingham.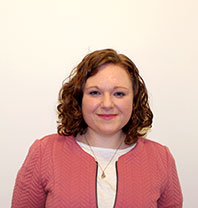 Teaching Areas
Destination Management
Project Management
Hospitality and Tourism Operations
Services Marketing