Dr Xinying Yu (Irene)
Senior Lecturer

Email: irene.yu@coventry.ac.uk
Irene (Xinying) has broad academic experience in lecturing higher education students in business modules that fosters their critical thinking and analytical skills leading to significant improved academic performance. Irene is currently leading the development of a new MSc in Management course through the approval process by coordinating and leading the course team to provide an exceptional experience for students. In addition, Irene takes accountability of module leadership in planning, developing, and delivering HRM&OB related modules by working collaboratively with colleagues from different departments.
As an Academic Member of the CIPD and Committee Member of the CIPD East London Branch, Irene actively engages in the CIPD events where she exchanges ideas and builds networks with other CIPD members in both academia and industry. She has demonstrated high credibility and reputation among colleagues and students with the professional experience in HRM and OB and the unique ability to be driven to deliver high quality outcomes.
Qualifications
Postgraduate Certificate in Higher Education at Coventry University, 2016
PhD in Management (Organisational Behaviour) at Newcastle University UK, 2009
MSc in International Management at Exeter University UK, 2004
BA in English Studies at DaLian University of Foreign Languages China, 2003
Professional and Industry Memberships
Academic Member of CIPD, Chartered Institute of Personnel and Development, London UK
Fellow of Higher Education Academy
Research and Consultancy
Irene has a wide range of academic and research interest covers areas of job satisfaction, motivation, organisational commitment, leadership, total reward management, CSR and sustainability, higher education teaching and learning.
Publications and Scholarship Activities
S. Ramesh & X. Yu (2015), Government Policy, Corporate Social Responsibility and Human Resource Functions - Primary, Secondary and Tertiary Sector: Evidence from China, European journal of Business and Management, Vol 7, No. 30
X. Yu & S. Ramesh (2013), Government Policy, Corporate Social Responsibility and Corporate Innovation: Evidence from China, Journal of Economics and Sustainable Development, Vol 4, No. 13
Book translation X. Yu & X. Wu (2010), Organizational Behaviour: Improving Performance and Commitment in the Workplace (in Chinese), DongBei University of Finance and Economics Press.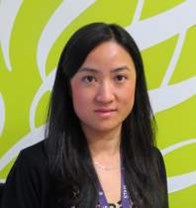 Teaching Areas
Postgraduate modules:
Business and Management Research Methods
Global HRM in Practice
Resourcing and Talent Management
Global HRM Strategies
Leading in a Changing World
Dissertation
Internship
Undergraduate modules:
International HRM
Foundations of Organisational Behaviour