Nnaemeka Madumere
Senior Lecturer / Course Director
Email: ab4484@coventry.ac.uk
Nnaemeka is an expert in Business and Energy Management with years of experience having served both in the Energy Industry and Academy. During his practise in the industry, Nnaemeka managed several offshore technical service-oriented projects meeting clients' scope and specifications. He is currently the Course Director of the MBA Global Business where he supports students in enhancing their competencies in the Business Management practice.
Qualifications
PgCert Higher Education Practice (Coventry University)
MSc Oil and Gas Management (Coventry University)
BSc Chemical Engineering (University Of Lagos)
Professional and Industry Memberships
Chartered Management Institute (CMI)
Higher Education Academy (HEA)
Research and Consultancy
Nnaemeka has a keen interest in Business Management, Operations Management, Enhanced Oil Recovery, Petroleum Technology, Project Management, Environmental Management, Risk Management, Occupational Health and Safety particularly focussing on the Developing World.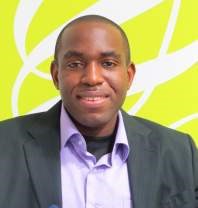 Teaching Areas
Petroleum Environmental Law, Technology and Governance
Global Strategic Management
Advanced Project Management
Managing Emergency, Risk and Safety in Projects
Operations Management
Managing People
Oil and Gas Management Simulation
Global Business Simulation
Business Research Methods
Individual Consulting Project
Internship Supervision
Dissertation Supervision
Entrepreneurship – Developing a Business Plan
Academic Professional Skills
Employability Consulting Skills